Lots of features to enjoy, less space to occupy, the least money to spend.
New Stylish Color Combo

The aesthetical combo of greenish-black and matte black.

Great Compatibility

Poke3 with Android 10 can support more apps.
Better Responsiveness

Upgraded hardware renders a faster system.

Up-to-date Interface

The USB Type-C interface is tailored to Poke3 now.
Improved Transfer Speed

Thanks to advanced storage and Bluetooth solutions.

Ample Capacity

2GB RAM + 32GB ROM can contain your endless reading list.
Small Size, Snappy Performance





Sharp Display Gives A Print Book Look
Poke3 employs the 4th generation E Ink HD Carta display with a resolution of 1488 x 1072 at 300dpi,
offering a close-to-paper reading experience with all kinds of features.






Smart Digital Library That Fit in Your Pocket
Read all kinds of ebooks on Poke3 while the reading statistics summarize all your reading activities from the Library and help you manage your reading time more efficiently.

Continue to Next Chapter in Any Light
Toggle between the warm and cold lights and read days and nights without time limitation. Nothing can interrupt your story now.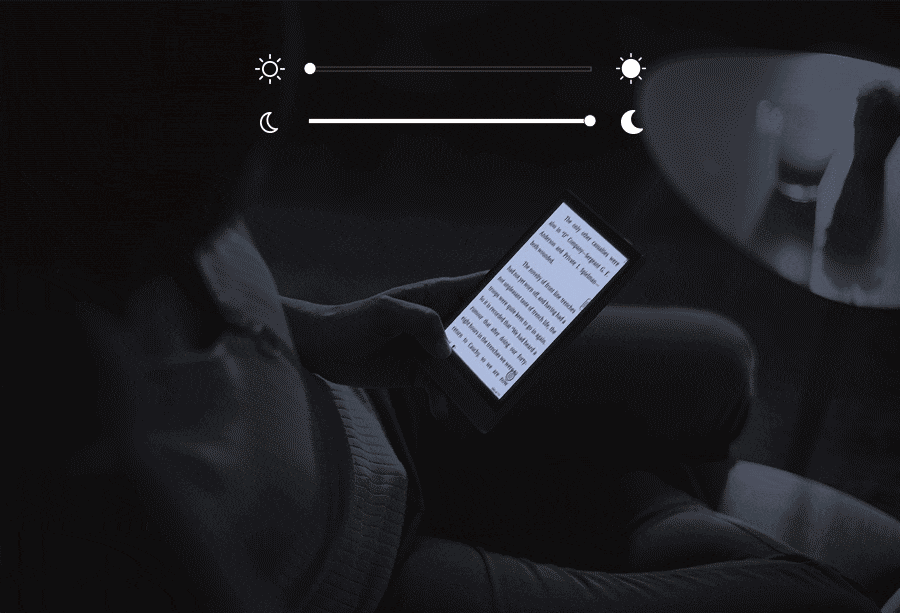 Increase Reading Fun in An Open System
Bring the lightweight Nova3 Color and kick off your work anywhere with the features and apps you need. With ample storage of 3G+32G, loads of built-in and third-party apps and a writing stylus, you're all set for a prolific day.

Let Your Ears Enjoy Stories and Audios
Just connect Poke3 with Bluetooth-enabled speakers or earphones. Then start to play audiobooks in third-part apps, listen to Text-To-Speech , or simply have some music.

Do More with A Versatile E Ink Tablet
Poke3 is not only an eReader but also a small E Ink tablet. With the up-to-date firmware, you can do more than just reading. Learn More.


Parameters: 6" HD Eink Carta Screen with AG glass flat cover-lens
Resolution:1448x1072 (300 dpi)
Light:Front Light with CTM (Warm and Cold)
CPU:Upgraded Octa-core
RAM: 2GB (LPDDR4X)
Memory: 32GB (EMMC)
Touch:Capacitive touch
Battery:1500mAh Polymer Li-on
WiFi (802.11b/g/n/ac) 2.4G + 5G
Bluetooth BT 5.0
Expansion Interface: USB Type-C (support OTG)
Button: power
Speaker: No
Mic: Yes
Height: 153 mm
Width: 107 mm
Thickness: 6.8mm
Weight: 150g
OS: Android 10.0
Documents Formats: PDF(reflowable), PPT, EPUB, TXT, DJVU, HTML, RTF, FB2, DOC, MOBI, CHM...
Image Formats: PNG, JPG, TIFF, BMP
Audio Formats: WAV, MP3
APP Store: BOOX Store
Support DRM (3 party apps)
BOOX Poke3 x1
USB-C cable x1
Quick start guide x1
Warranty card x1
Do More with A Versatile E Ink Tablet
V3.1 Firmware provides more versatile, desired tools. So you can improve productivity and do more things at once, on an E Ink tablet. And there're more surprises to be discovered.
Handling time:
When receiving an order, usually it will take 1-3 business days to prepare the products prior to shipment.
China warehouse:3-5 business days
US warehouse:1-2 business days
EU warehouse:1-2 business days
UK warehouse:1-2 business days
Delivery schedule:
The shipping method may vary depending on your shipping address, country, and region. Once your order is ready for delivery, you will receive an email from us with the tracking ID.
The estimated shipping time:
The estimated shipping time for normal order is 7-15 business days after delivery. And the estimated shipping time for the pre-orders will be within 30 days. For the accessory order only, it will take 7-30 business days.
Please note that customer shall be responsible for any additional fee caused by redirect request on your side, when the product has been shipped already.
*Please note that there will be shipping delay because of the Corona pandemic,public holidays in US/DE/CN or your country, such as the Christmas or New Year holiday.
The Customer acknowledges that delays to the estimated dispatch and delivery date may occur. BOOX shall not be held liable for delays to the estimated delivery in the following circumstances:
BOOX shall not be held liable for delays to the estimated delivery date provided natural disaster, strike and customs inspection occur during delivery.
The product will be delivered to the delivery address specified by the Customer in the order form. The Customer is responsible for ensuring that the correct address is registered at all times, and BOOX shall not be liable for any loss resulting from the Customer's failure to update his delivery address.
In order to avoid package change address fraud cases, Booxshop would be not allowed to modify the shipping information for customers after your order is confirmed. Therefore, If your shipping information is incorrect, please contact us via booxshop@boox.com to cancel your order and reorder to fill out the correct one. Besides, if you contact us after the package has been sent out, the shipping information can't be modified and your order could not be canceled as well.
Delivery has occurred when the Customer, or his representative, has taken possession of the Product. The risk of the Product passes to the Customer when he or his representative has received the Product. If the Product is not collected or received on time, and if this is due to the Customer or circumstances related to the Customer, the risk passes to the Customer when the item is at his disposal and the failure to take possession of the Product constitutes a breach of contract by the Customer. BOOX reserves the right to charge the Customer for extra shipping costs due to Customer's failure to collect the Products in time.
BOOXShop Distrubition(Device only)

Warehouse
Preliminary shipping costs areas
Vantage shipping costs areas
Higer shipping costs areas
Notes
United States
United States(Besides Alaska/ Hawaii)
United States(Alaska/ Hawaii)
No imported tariffs in gerenal
UK Warehouse
United Kingdom
No imported tariffs in general, With VAT need to pay
EU Warehouse
Germany, Belgium, Czech Republic, Denmark, France, Italy, Luxembourg, Netherlands, Poland
Austria, Bulgaria, Estonia, Finland, Greece, Hungary, Latvia, Portugal, Romania, Slovakia, Slovenia, Spain, Sweden,
Cyprus, Lithuania, Malta, Croatia
No imported tariffs in general, With VAT need to pay
China Warehouse
United States,United Kingdom,Taiwan, Australia, Japan, Philippines, Thailand, Canada, Kuwait, Brunei, New Zealand, Indonesia, Saudi Arabia, United Arab Emirates
Armenia, Holy See (Vatican City State), Iceland, Liechtenstein, North Macedonia, Monaco, Norway, Switzerland, Bahrain
Others
Please contact this email address booxshop@boox.com if any questions
*In general, it will be shipped by parcel post while you place an order with accessories. Please kindly check the details at the checkout.
*Please note that the shipping costs will be superimposed when you choose more than one warehouse while placing an order.
Taxes & Duties
When purchasing international products from BOOX, the seller of those products is Onyx International, a Chinese company and you are the importer of record. As the importer of record, you shall pay import duties, taxes, and fees when the products arrive in your country/region according to the local regulations.
Learn more about Taxes.