Made with Love, for Beloved
All you need is the Poke3 Valentine's Edition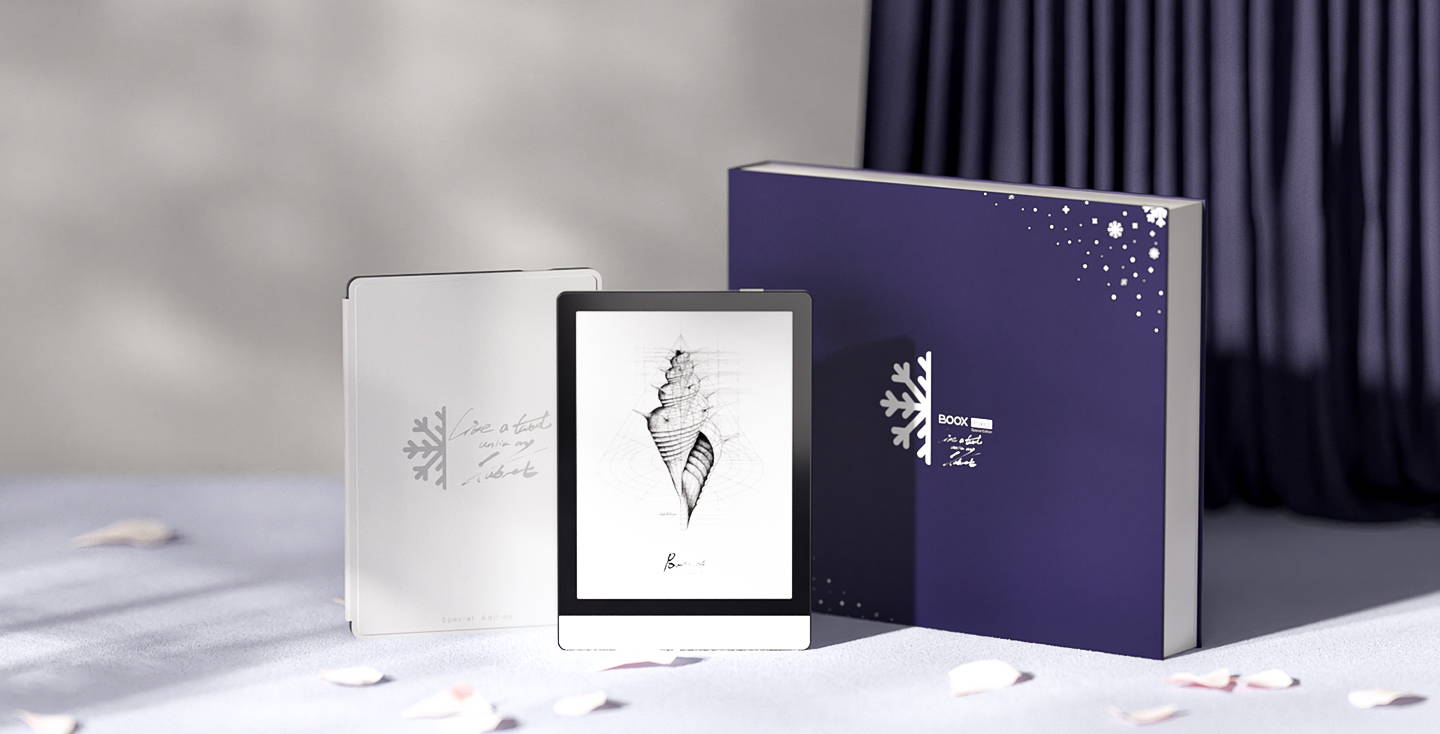 Presented in a gorgeous blue package carefully printed with pure snow pattern, the Poke3 Valentine's Edition makes the cold weather more romantic. On Valentine's Day, such a well-prepared present can highlight endearment and care for your beloved.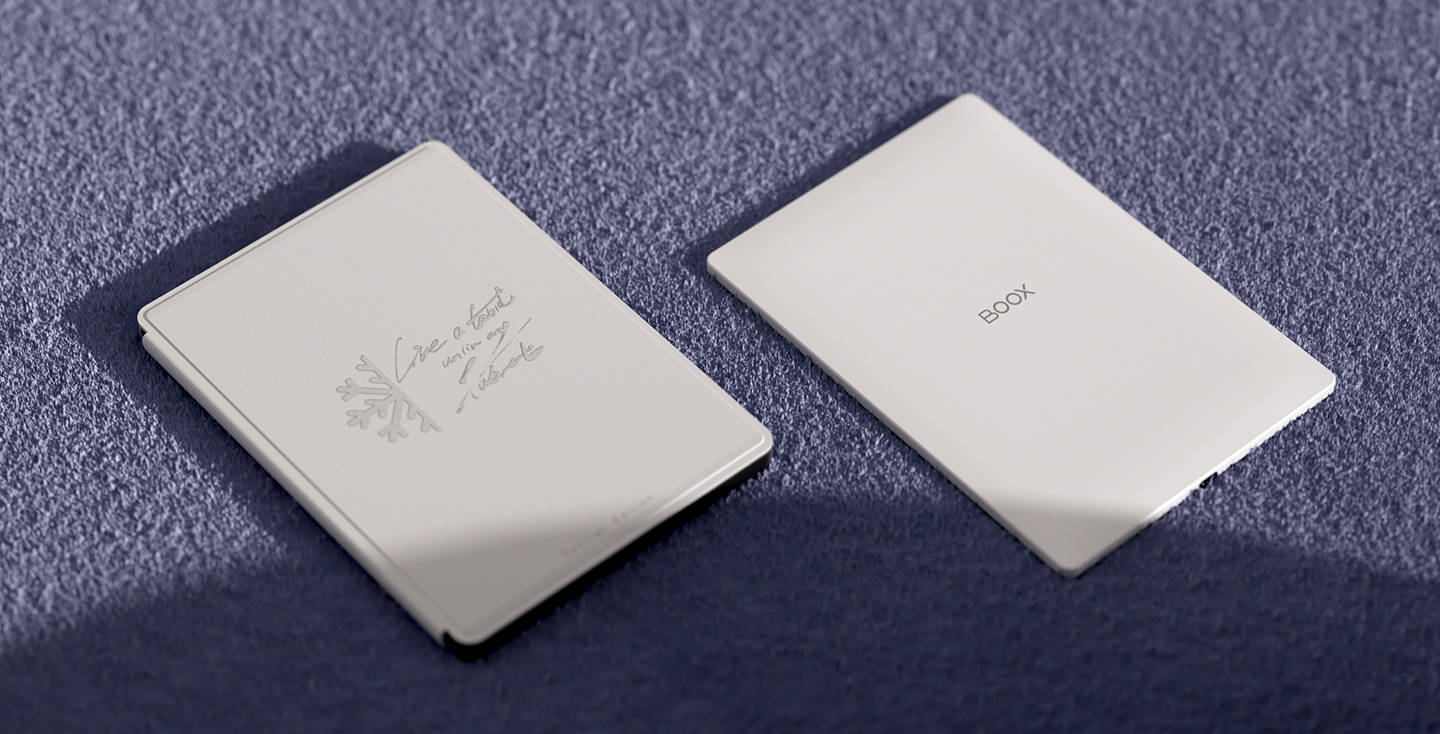 The Valentine's Poke3 turns into white to echo with the tenderness flowing in your eyes. And the snowy white protective case also makes the device looks more exquisite. Such a combination is simplistic, elegant and ready to be held in warm hands.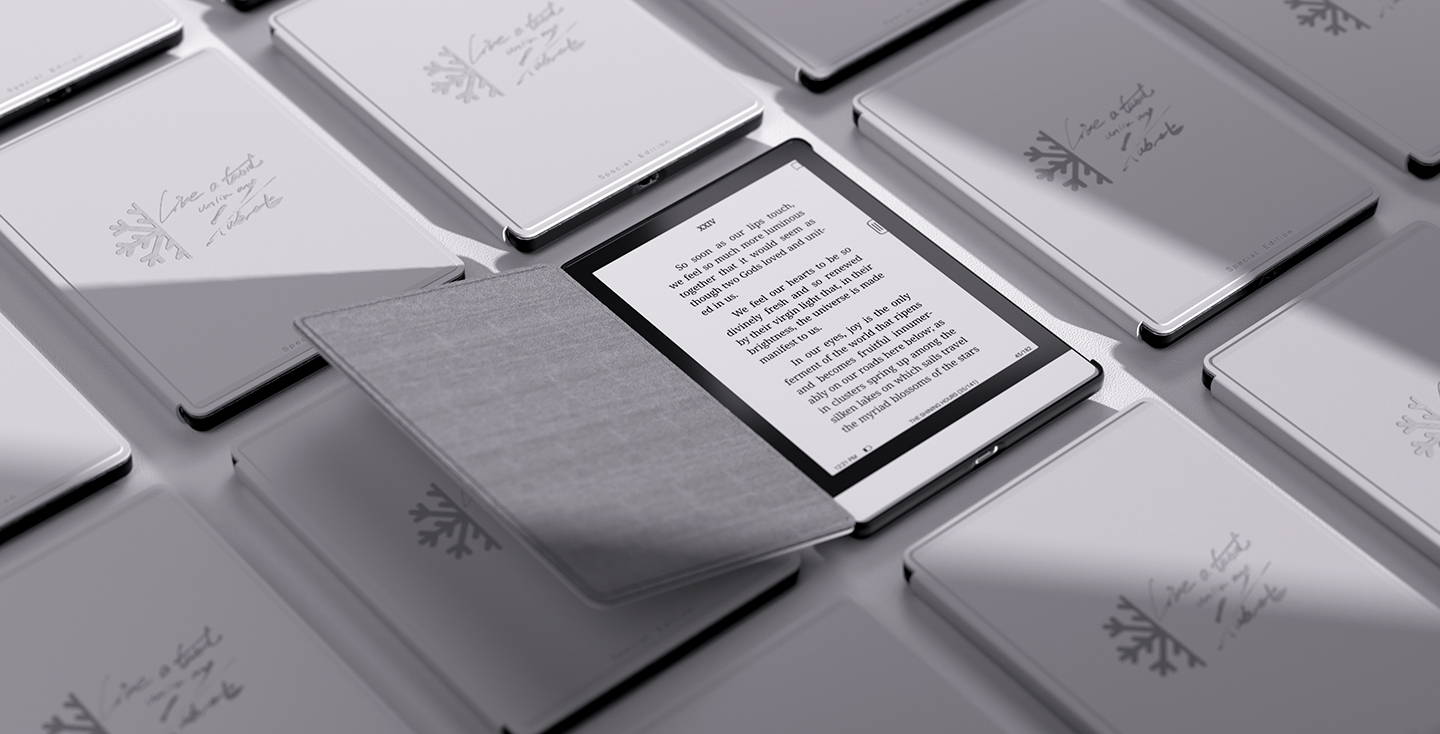 When your beloved reads with this lightweight, refined Android eReader, they will feel the joy of being loved, cared for, and understood. For people who love reading and a handy device, this is the perfect gift on Valentine's day.
Lots of features to enjoy, less space to occupy, the least money to spend.
New Stylish Color Combo

The aesthetical combo of greenish-black and matte black.

Great Compatibility

Poke3 with Android 10 can support more apps.
Better Responsiveness

Upgraded hardware renders a faster system.

Up-to-date Interface

The USB Type-C interface is tailored to Poke3 now.
Improved Transfer Speed

Thanks to advanced storage and Bluetooth solutions.

Ample Capacity

2GB RAM + 32GB ROM can contain your endless reading list.
Small Size, Snappy Performance





Sharp Display Gives A Print Book Look
Poke3 employs the 4th generation E Ink HD Carta display with a resolution of 1488 x 1072 at 300dpi,
offering a close-to-paper reading experience with all kinds of features.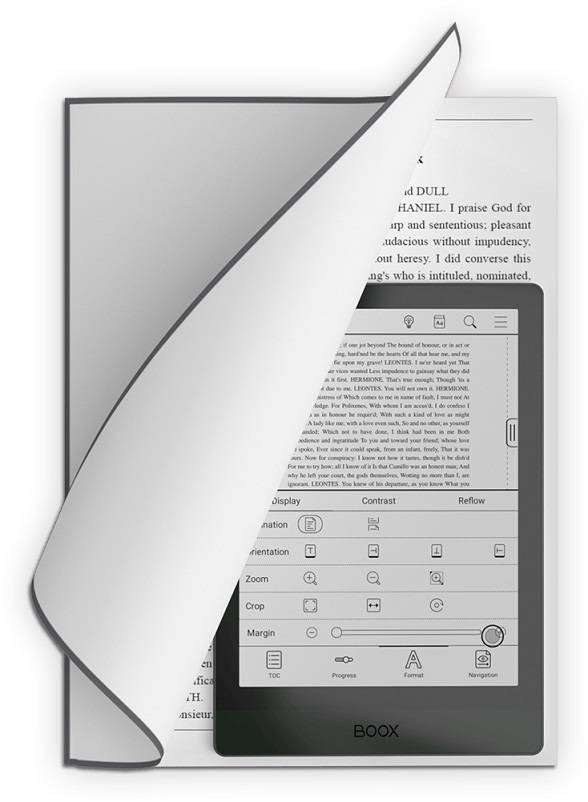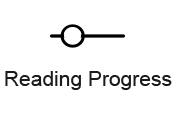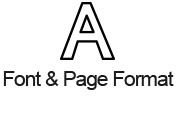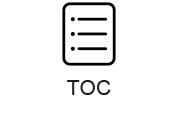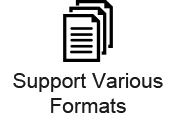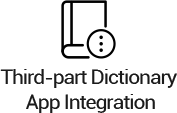 Smart Digital Library That Fit in Your Pocket
Read all kinds of ebooks on Poke3 while the reading statistics summarize all your reading activities from the Library and help you manage your reading time more efficiently.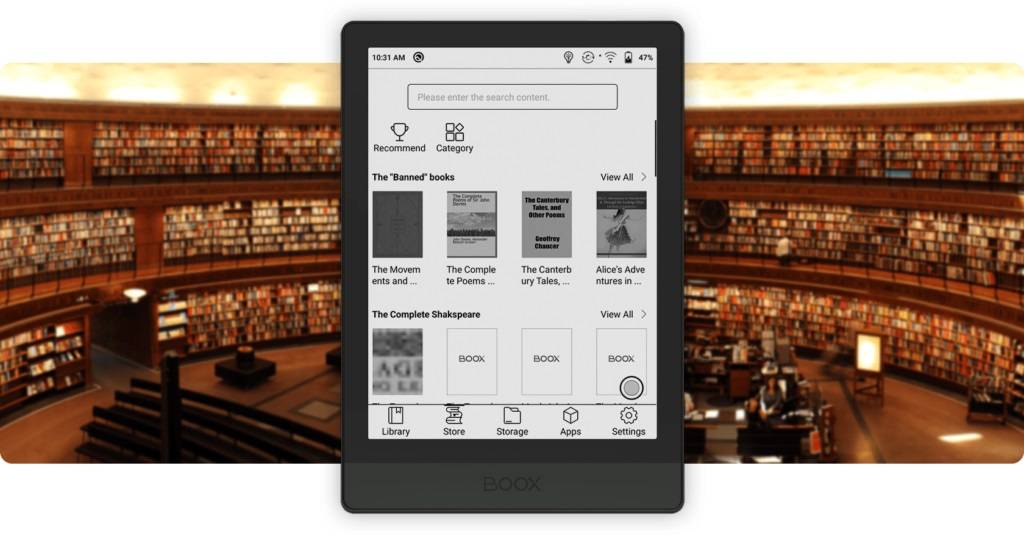 Continue to Next Chapter in Any Light
Toggle between the warm and cold lights and read days and nights without time limitation. Nothing can interrupt your story now.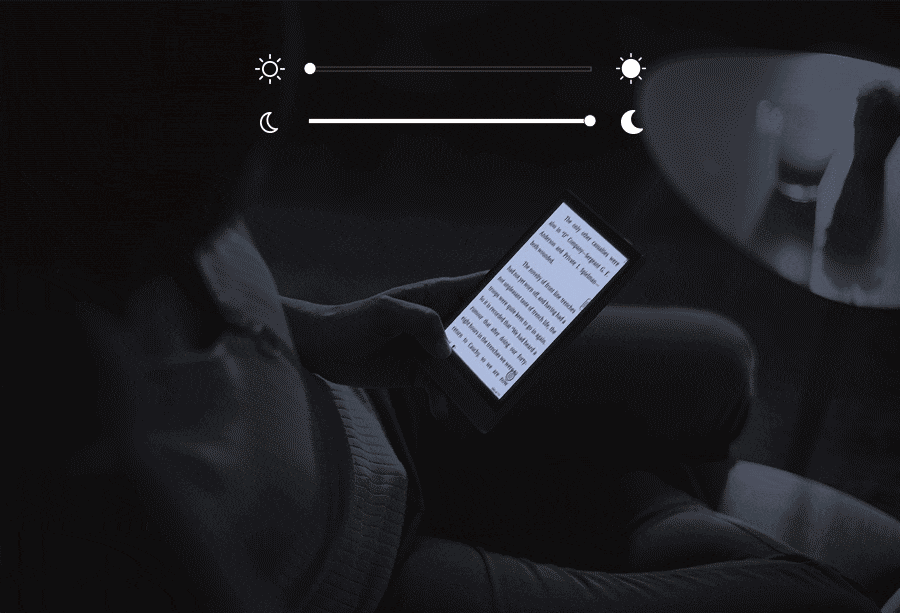 Increase Reading Fun in An Open System
Android 10 allows you to install various third-party reading apps on your Poke3, such as Kindle, Kobo, Tagus, Nook, and more. Dive into different content pools and never get limited.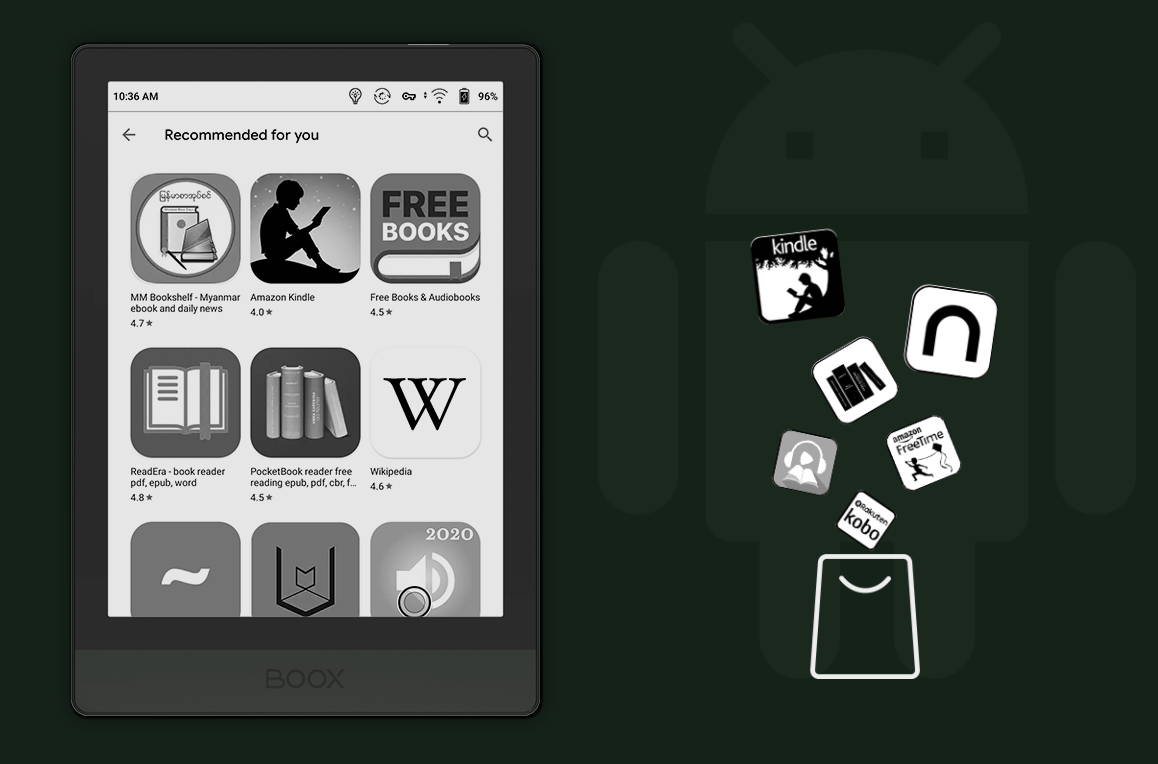 Let Your Ears Enjoy Stories and Audios
Just connect Poke3 with Bluetooth-enabled speakers or earphones. Then start to play audiobooks in third-part apps, listen to Text-To-Speech , or simply have some music.
Do More with A Versatile E Ink Tablet
Poke3 is not only an eReader but also a small E Ink tablet. With the up-to-date firmware, you can do more than just reading. Learn More.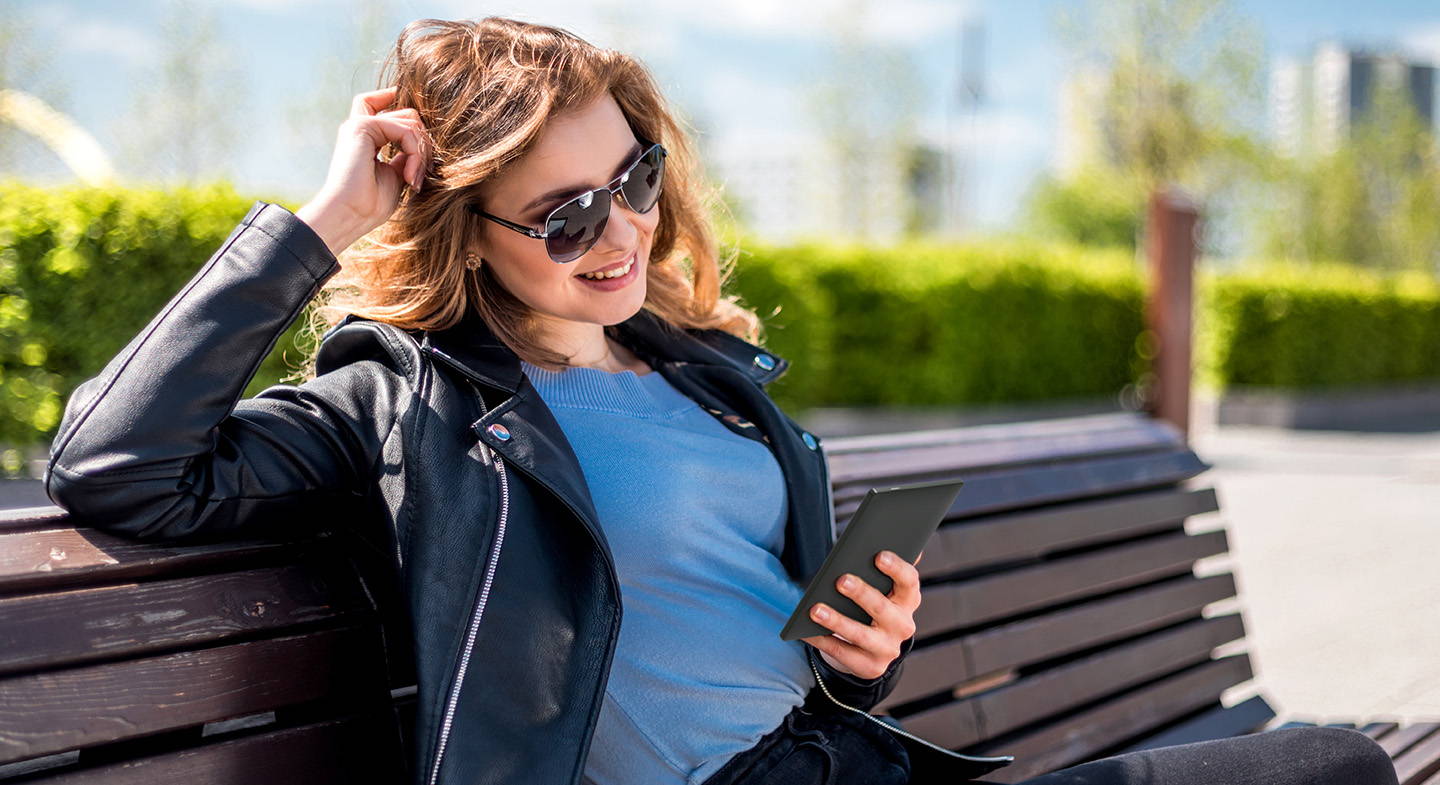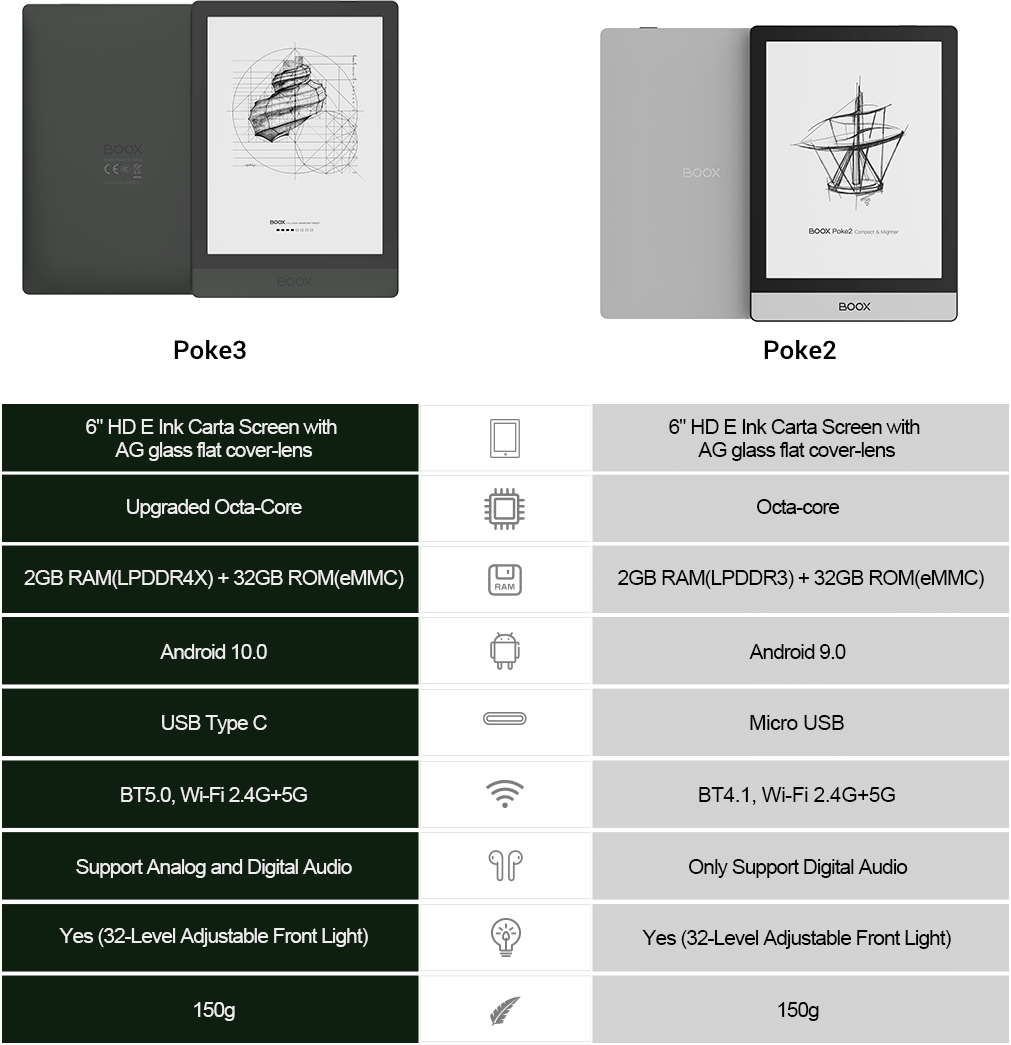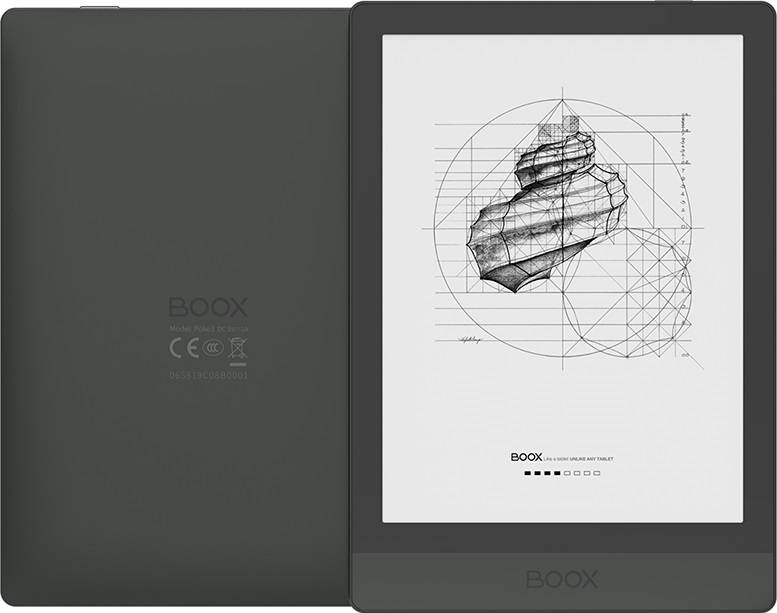 Parameters: 6" HD Eink Carta Screen with AG glass flat cover-lens
Resolution:1448x1072 (300 dpi)
Light:Front Light with CTM (Warm and Cold)
CPU:Upgraded Octa-core
RAM: 2GB (LPDDR4X)
Memory: 32GB (EMMC)
Touch:Capacitive touch
Battery:1500mAh Polymer Li-on
WiFi (802.11b/g/n/ac) 2.4G + 5G
Bluetooth BT 5.0
Expansion Interface: USB Type-C (support OTG)
Button: power
Speaker: No
Mic: Yes
Height: 153 mm
Width: 107 mm
Thickness: 6.8mm
Weight: 150g
OS: Android 10.0
Documents Formats: PDF(reflowable), PPT, EPUB, TXT, DJVU, HTML, RTF, FB2, DOC, MOBI, CHM...
Image Formats: PNG, JPG, TIFF, BMP
Audio Formats: WAV, MP3
APP Store: BOOX Store
Support DRM (3 party apps)
BOOX Poke3 x1
USB-C cable x1
Quick start guide x1
Warranty card x1