*Bundle discount will be applied at checkout
*Every order can have up to two E Ink tablets with two 40% off accessories.
*You can order all the items from the same warehouse to save shipping fees.
Look Relaxing and Wonderful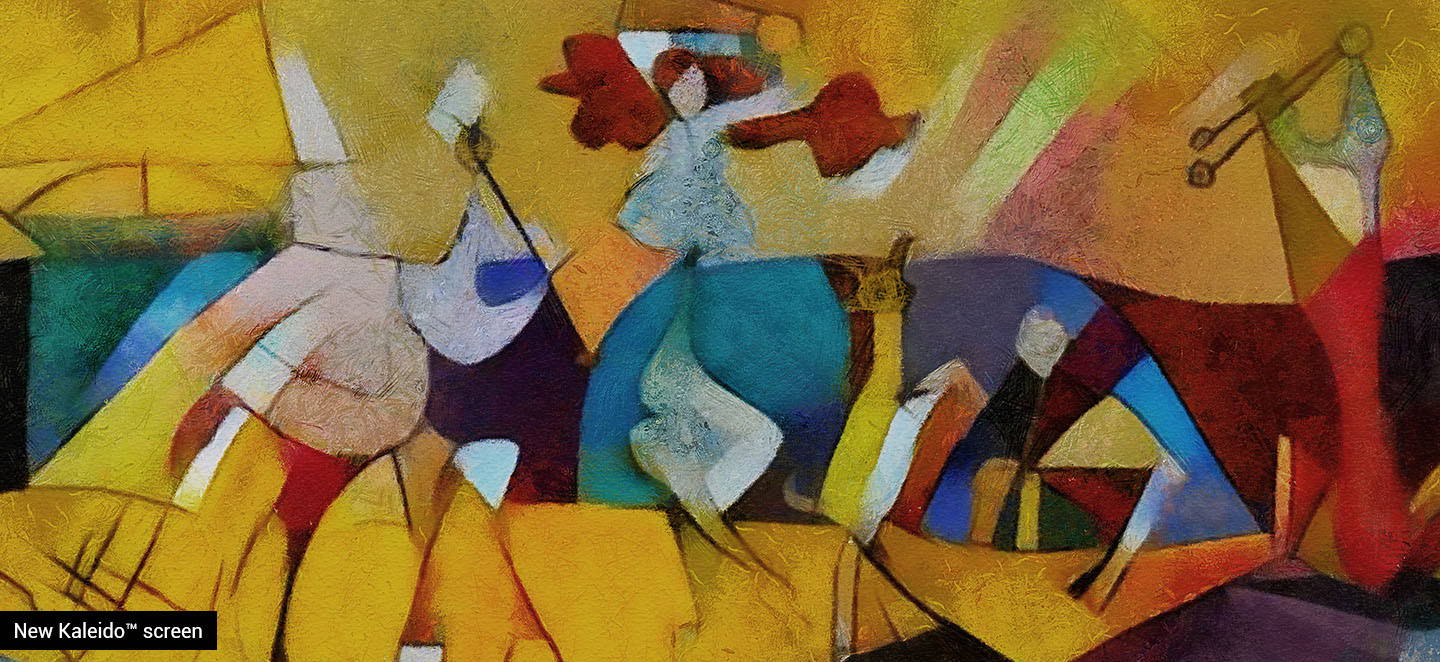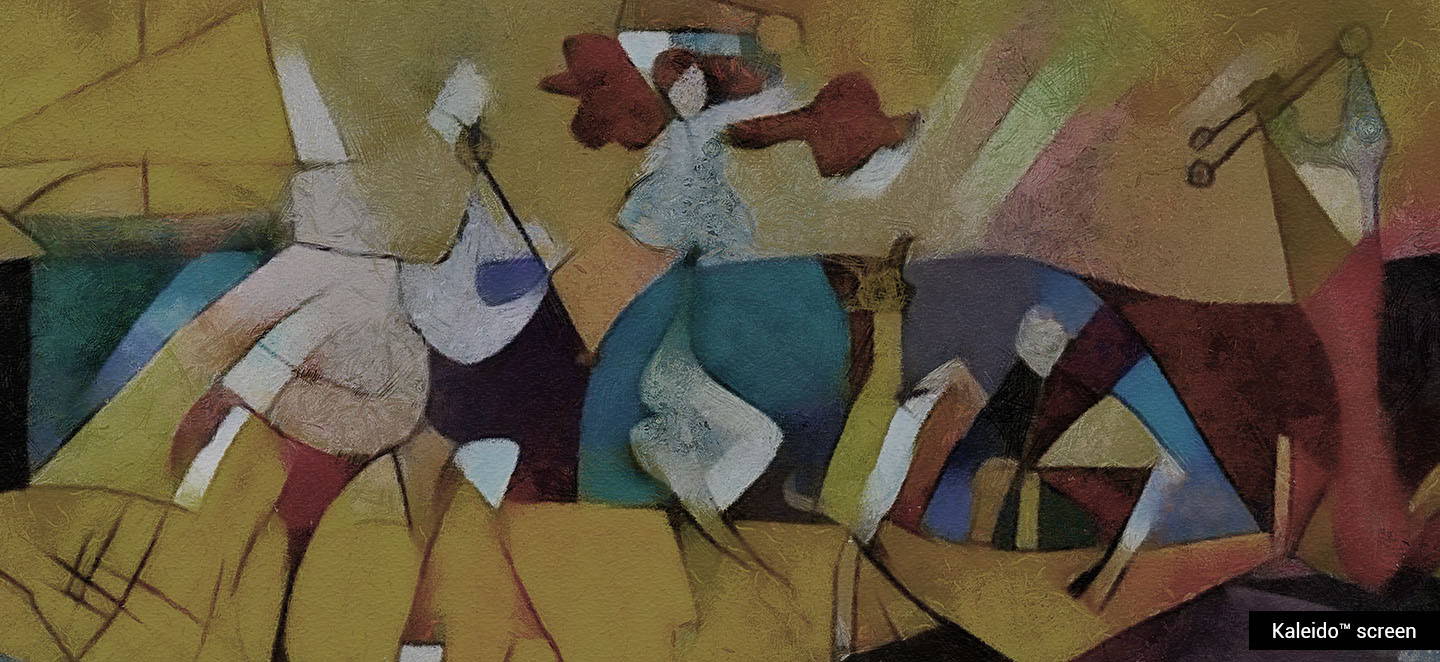 Kaleido Plus, The Latest Color ePaper Screen
The new Kaleido, offcially named as Kaleido Plus, is the latest 3rd generation of E Ink's Color ePaper screen. It can display up to 3 times better color performance than its previous versions. BOOX Nova3 Color with a 7.8inch Kaleido Plus display can show soft 4,096 colors with better saturation and less color shift.

Made Better by BOOX Original Algorithm
With BOOX color algorithm, you can enjoy the most out of the color E Ink screen when doing any task and experience the easy-to-view display.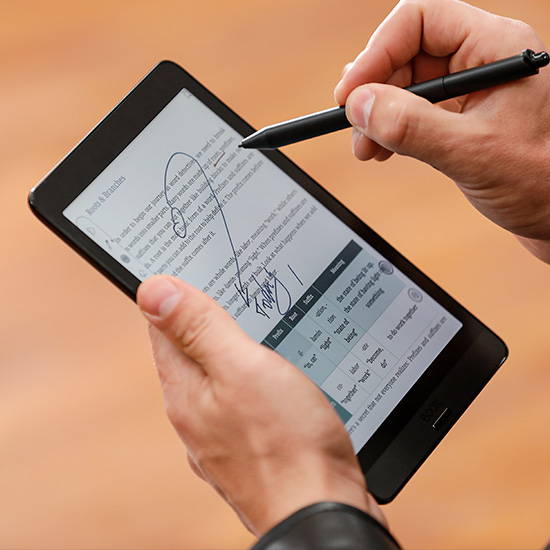 Improved Color Saturation
Color Performance under Your Thumb
With BOOX Display Control system, you can effortlessly slide the separate toolbar to make delicate adjustments to the color contrast, saturation and brightness.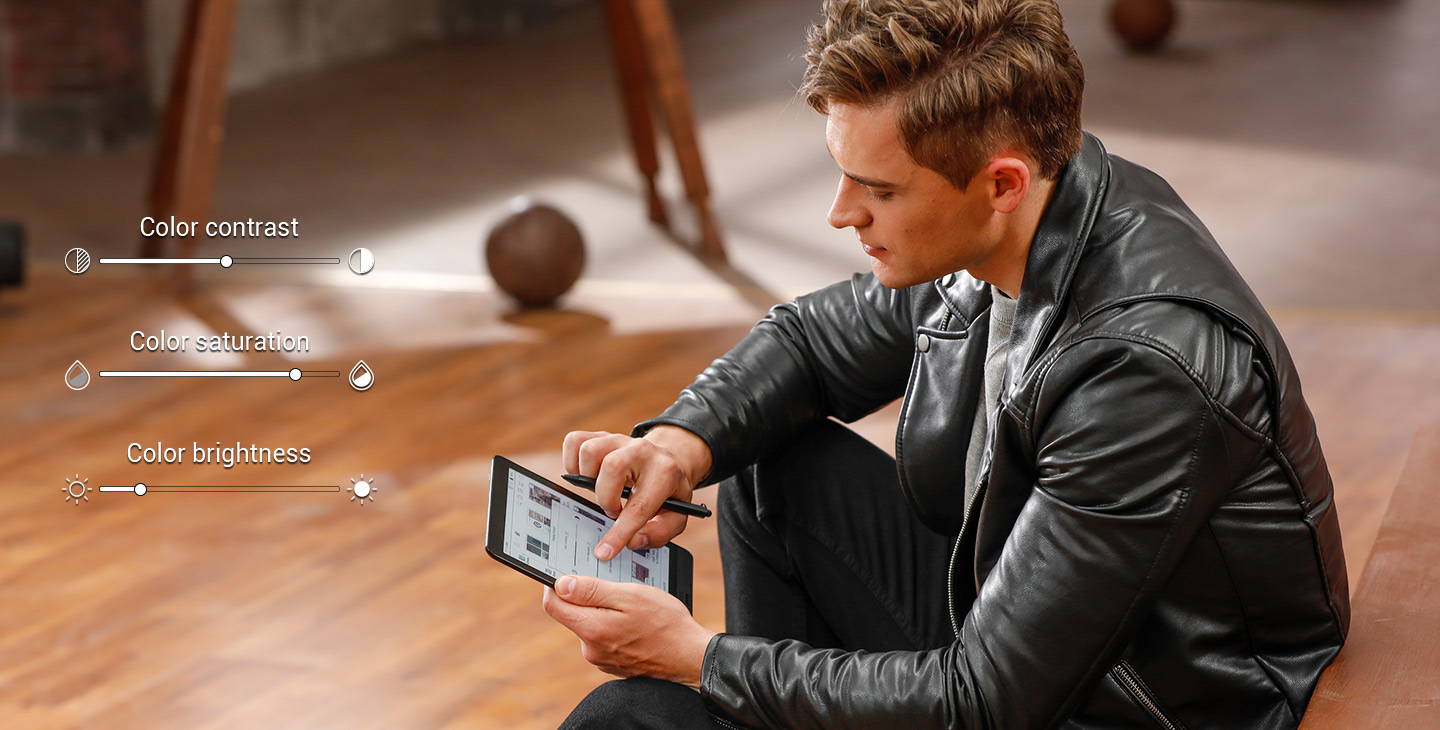 Turn Amazing Ideas into Colorful Marks
The colorful note-taking system offers more color and graphic options and new features. You can do things like jot down notes, record the lesson and meeting for audio playback, search hand-writing notes, jump to the key points directly and convert all the texts into typed notes.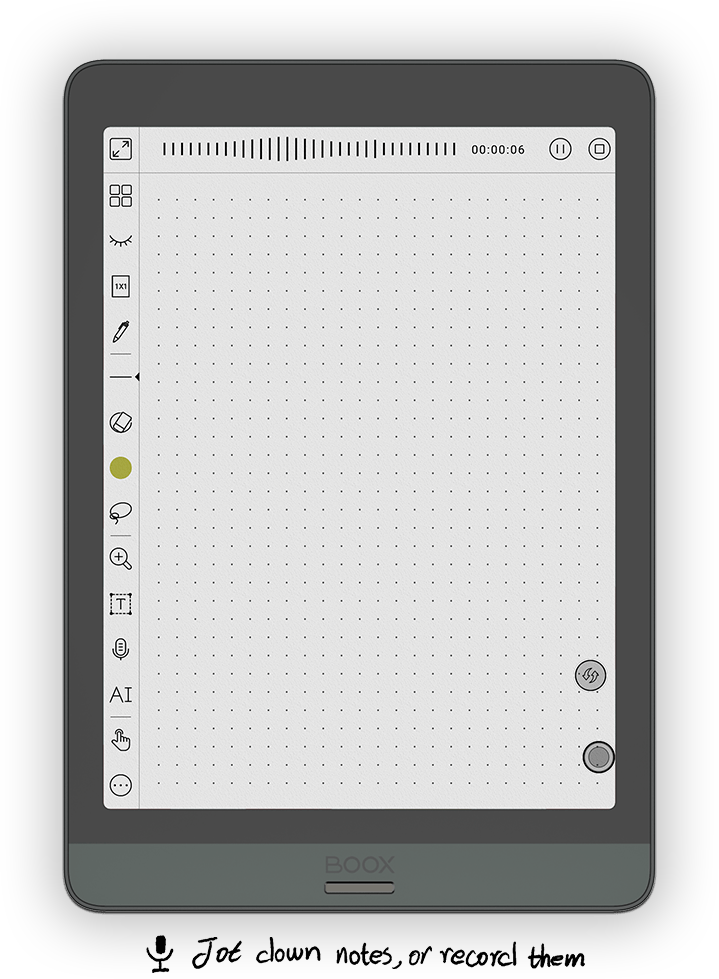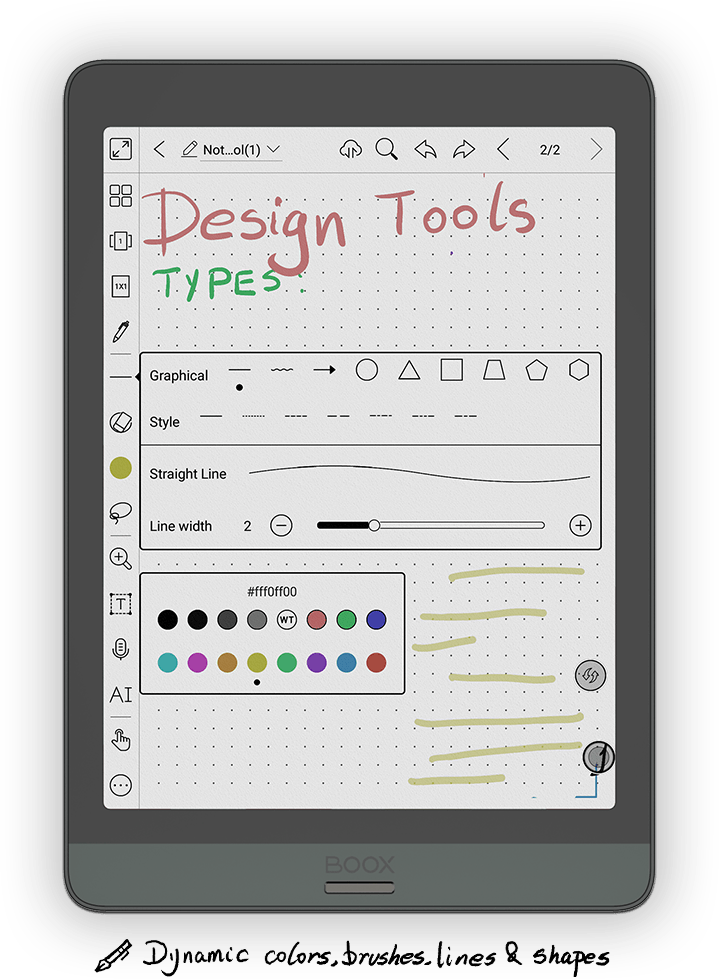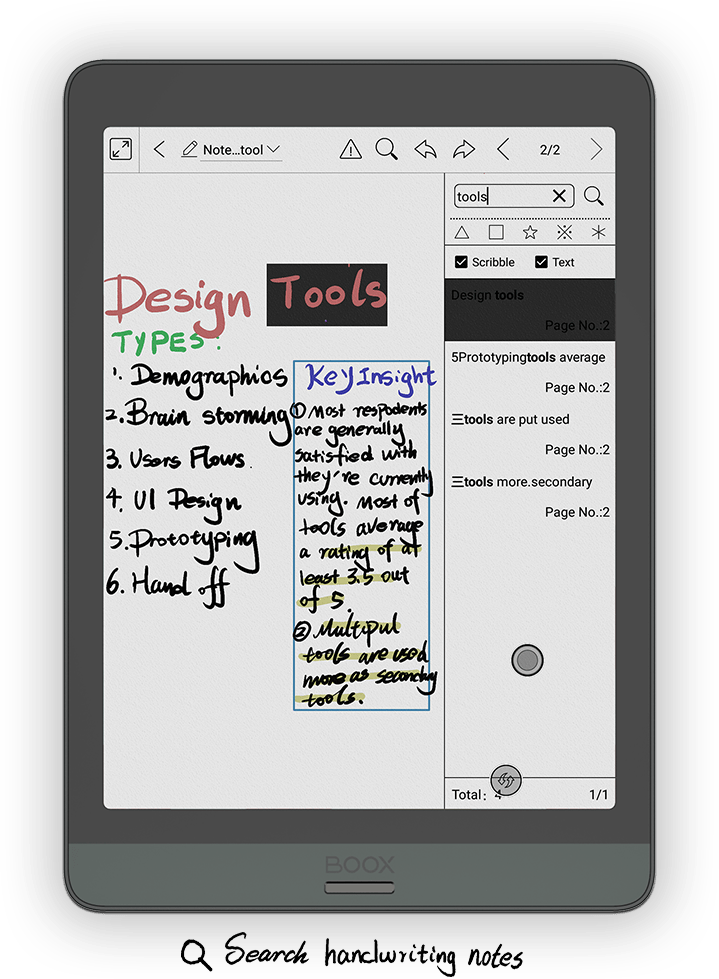 Create Masterworks on Flexible Canvas
Release your creativity in BOOX Notes app. The horizontal canvas and various colors and layers are excellent tools to help you create artistic works. You can also customize your drawing's size, disable palm recognition and use the lasso to move patterns. Then meticulously color your sketches with the stylus with 4,096 levels of pressure sensitivity.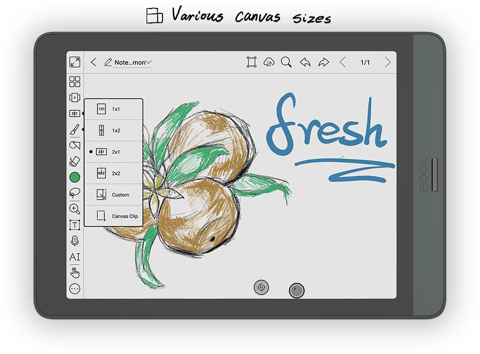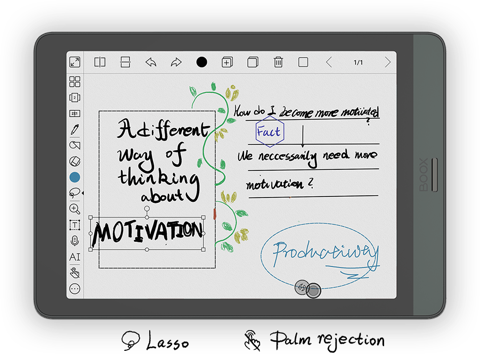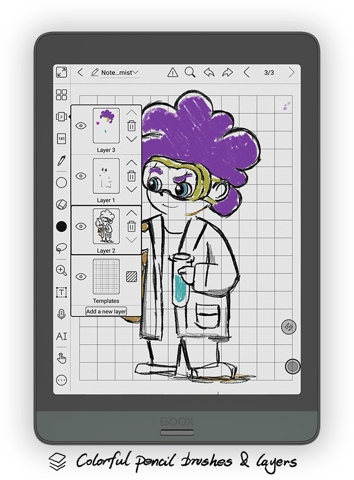 Creating vivid works is just a beginning. You can sync your notes and doodles in the background, then view them anytime on mobile and PC.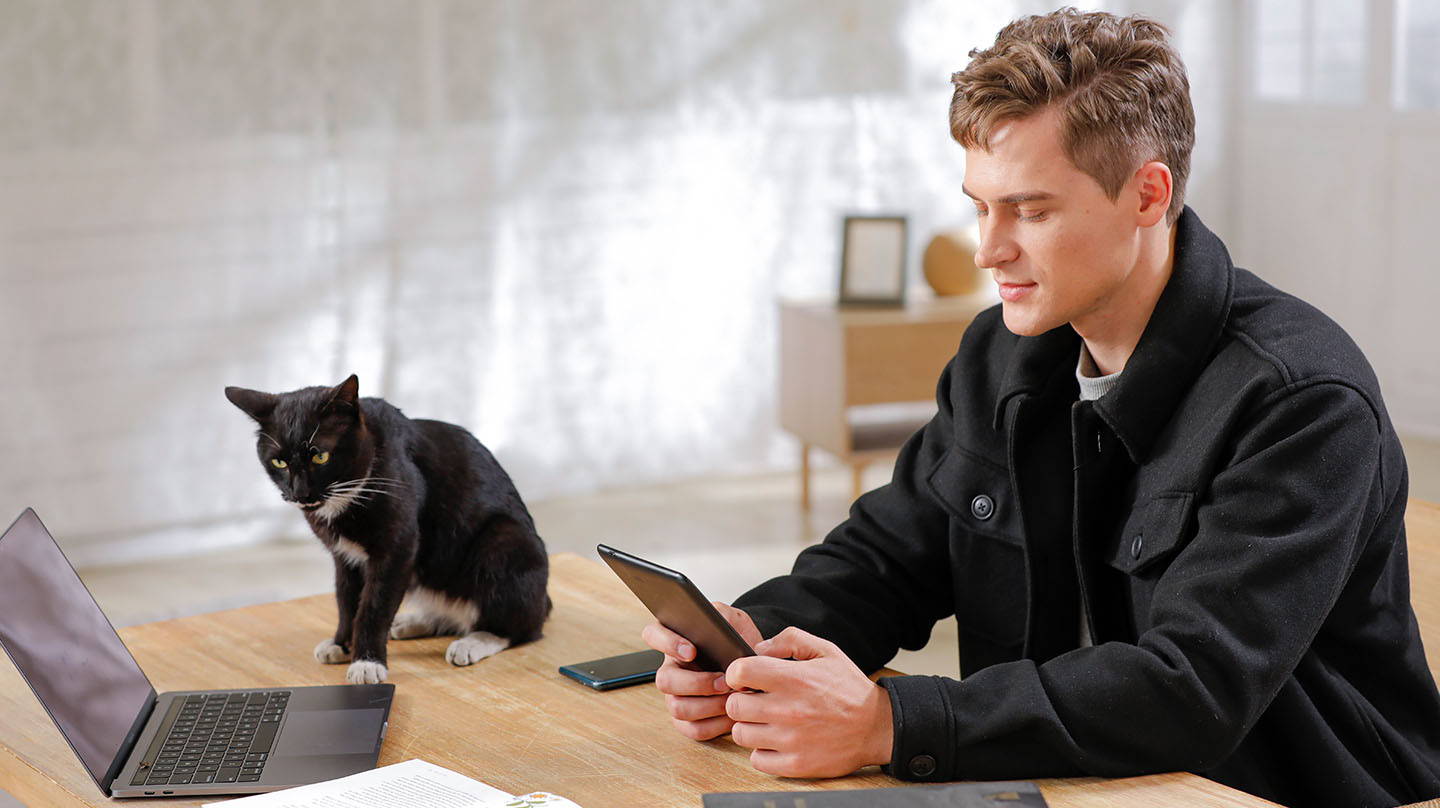 Make Key Points More Remarkable
Paired with the re-newed engine made specifically for ePub files, NeoReader becomes the best place to view original ePub styles. Read charts with figures highlighted in red, mark up texts and pics with colors, and annotate key points in more creative ways. You can also open PPT, MOBI, CBR, CBZ, PDF and more formats in this color e-reader.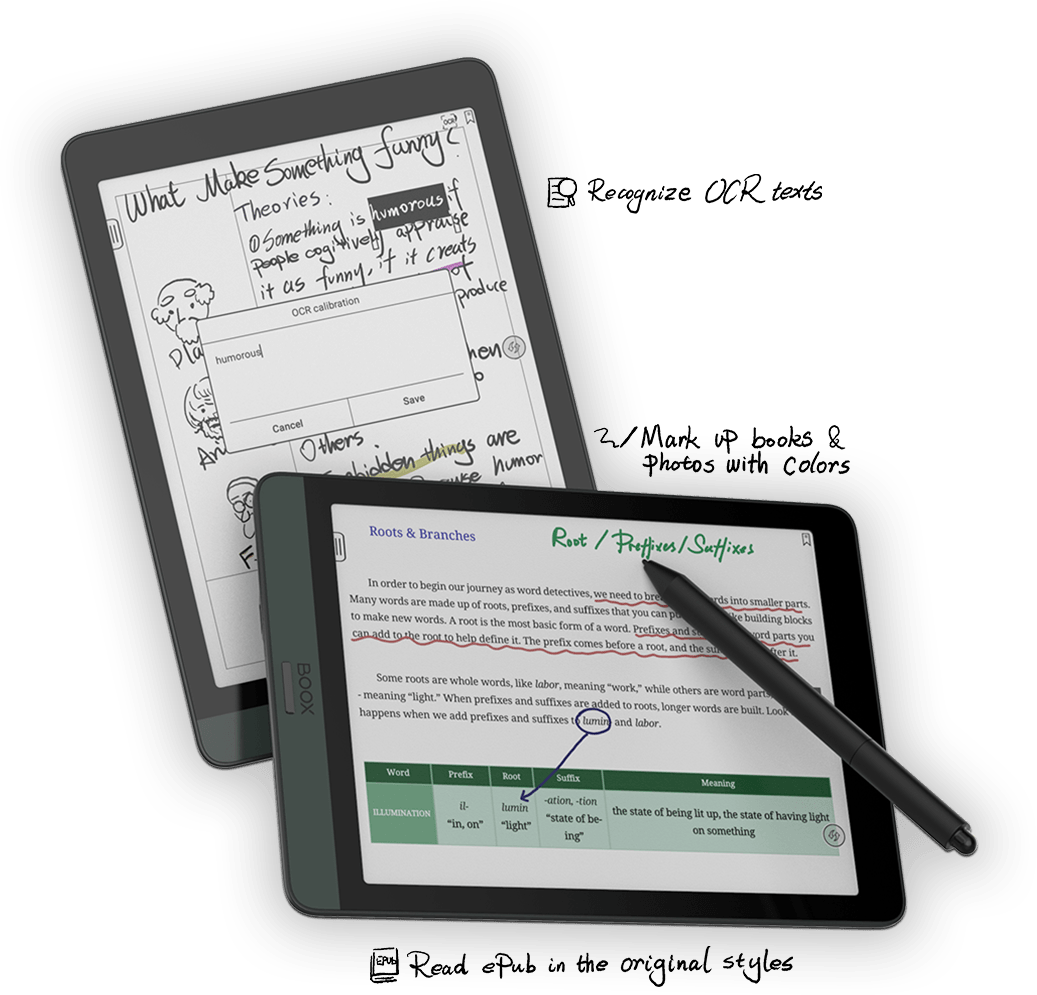 Catch More Magical Details
With the 7.8inch screen enhanced by BOOX algorithm, Nova3 Color can show more vibrant details. Turn on front lights, and open colorful comics, mangas and picture books. The advanced CPU and WIFI 2.4G+5G will load pages and transfer data smoothly. Your adventure starts with this color ebook reader and can last for days thanks to the large battery capacity.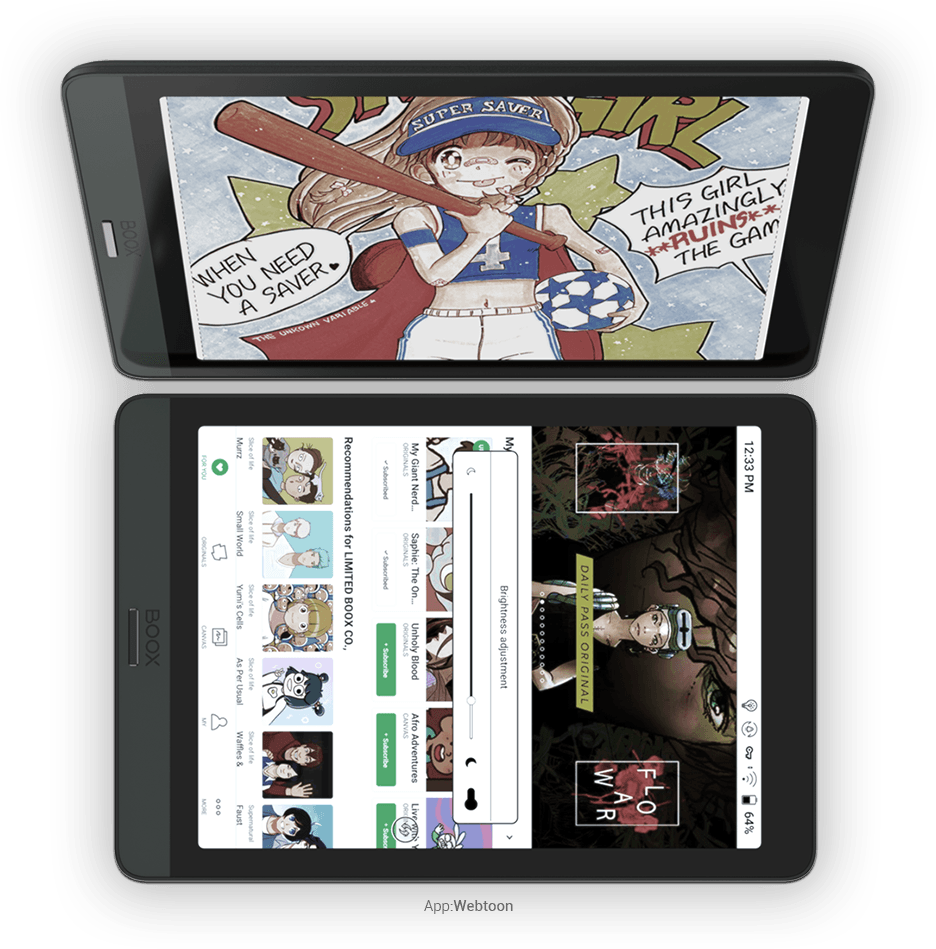 Your Work Station on the Go
Bring the lightweight Nova3 Color and kick off your work anywhere with the features and apps you need. With ample storage of 3G+32G, loads of built-in and third-party apps and a writing stylus, you're all set for a prolific day.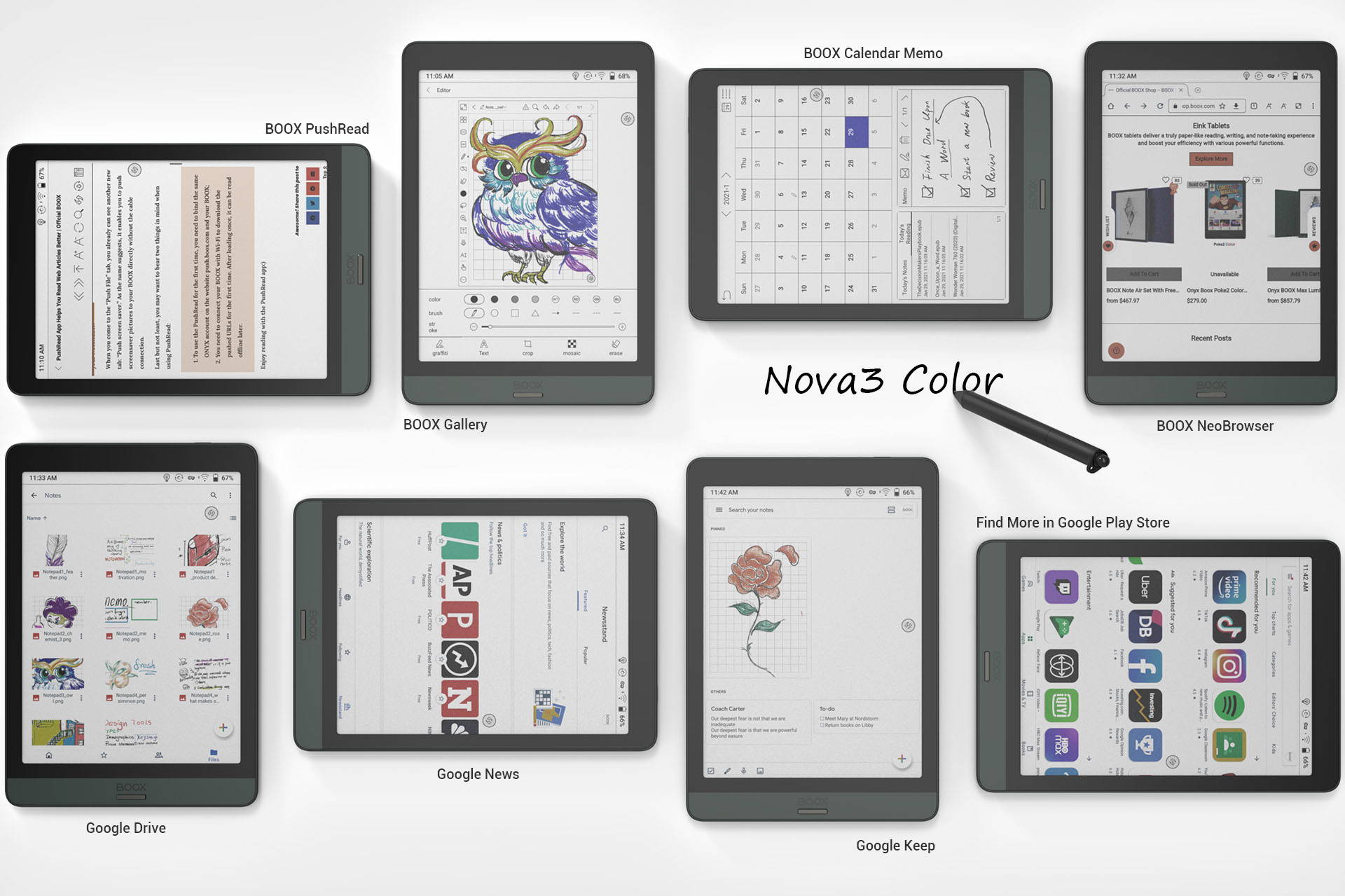 Share Books, Notes and Files Directly
Tap the Share button, and choose a destination: Bluetooth, Email or other third-party apps. Nova3 Color with the improved system makes sharing easy as a breeze.
Let's Recap What You Get with Nova3 Color
7.8inch E Ink New Kaleido Display

With the latest E Ink color e-paper screen, Kaleido Plus, Nova3 Color can show relaxing 4,096 hues in a better saturation and brightness.




BOOX Original Algorithm

Powered by BOOX's algorithm, Nova3 Color shows brighter colors with less ghosting. Moreover, you can adjust the colors in Display Control to match your preference.

Powerful Note-taking and Drawing System

The improved Notes app offers a recorder, 16 colors, 5 brushes, 8 graphs with 7 border styles, customizable canvas, layers and more. It's made for creativity and creative people like you.

Enhanced Reading System

NeoReader is specifically enhanced to show original ePub styles. You can read colorful charts and annotate with more tools. Open more file formats. And use OCR 5 times a day for free without login and 10 times a day with logging into Onyx account.

Latest BOOX Firmware

The latest BOOX firmware combined with Nova3 Color's hardware and software makes it more intuitive and convenient to use the device.



Industry-leading Hardware

Thanks to the powerful octa-core CPU, speaker, mic and adjustable front lights, you can load things faster, listen to audios, record speeches and read books in any light.

Ample Storage and Battery

With 3GB+32GB storage and a 3150mAh battery, Nova3 can hold thousands of books, notes, files and lasts for weeks in standby mode on just one charge.

Android 10 Flexible System

Besides using the handy default apps developed for BOOX devices, you can install third-party apps with the Google Play Store. Use Google Drive to access cloud files or open Webtoon to read comics; it's all up to you.

Advanced Syncing Service

Now you can sync notes and drawings in the background. And then view them in the computers (push.boox.com) and smartphones (BOOX Assistant.)

Multiple Convenient Data Transfer Ways

Transfer books, pictures and web articles wirelessly with just a click. You can also connect Nova3 Color to PC via USB-Type C cable to transfer data.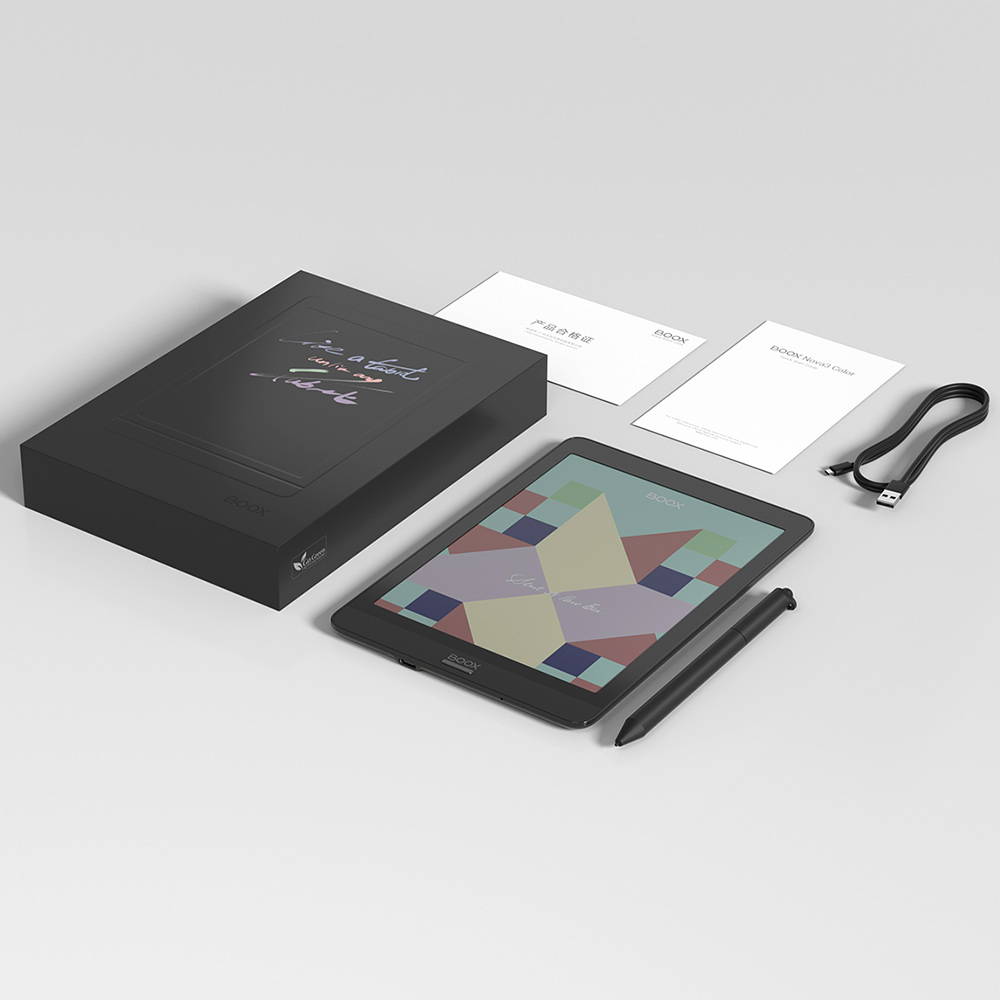 Parameters:7.8" Eink new Kaleido Screen (Kaleido Plus,4096 colors) with AG glass flat cover-lens
Resolution(Black/White):1404x1872 (300 dpi)
Resolution(Color):468x624 (100 dpi)
Light:Front Light(Cold light)
CPU:Upgraded Octa-core
RAM: 3GB (LPDDR4X)
Memory: 32GB (eMMC)
Touch: Wacom digitizer touch with the stylus (4096 levels pressure sensitivity) + capacitive touch
Battery: 3150mAh Polymer Li-on
Wireless Connection:
WiFi (802.11b/g/n/ac) 2.4G + 5G
Bluetooth BT 5.0
Expansion Interface: USB Type-C (support OTG)
Button: power, back
Speaker: Yes
Mic: Yes
Height: 197.3 mm
Width: 137 mm
Thickness: 7.7mm
Weight: 265g
OS: Android 10.0
Documents Formats: PDF (reflowable), PPT, EPUB, TXT, DJVU, HTML, RTF, FB2, DOC, MOBI, CHM...
Image Formats: PNG, JPG, TIFF, BMP
Audio Formats: WAV, MP3
APP Store: BOOX Store
Support DRM (3 party apps)
BOOX Nova3 Color x1
Stylus pen x1
USB-C cable x1
Screen protector x1
Quick start guide x1
Warranty card x1