BOOX Story: How Math Teacher Nicolas Desmaths Tries Out BOOX as His First E Ink Tablet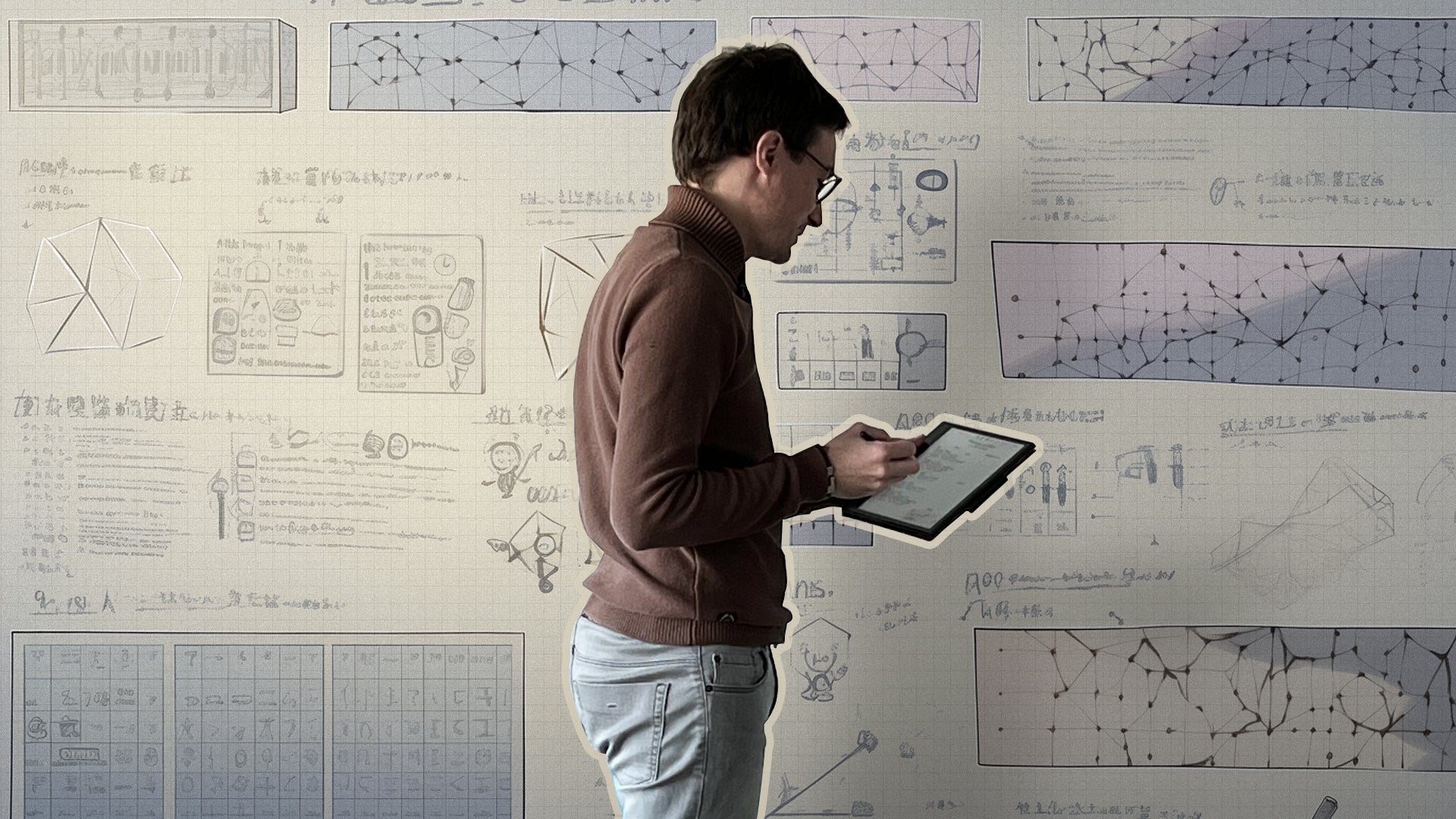 BOOX devices are able to provide excellent note-taking capabilities and versatile functions to enhance productivity for various professionals. This is also what French math teacher Nicolas Desmaths loves about it.
A Slashie Who Seeks More Productivity
Besides being a math teacher in a middle school in Sarthe, France, Nicolas also has many other identities: blogger of desmaths.fr, organizing team member of Sarthe Mathematical Rally, and creator/developer of the @QuordleFr and @LockeeFr platforms.
Nicolas came across BOOX while looking for an alternative tablet for proofreading and annotating documents, as well as for digital reading. "After a lot of research, it turned out that the BOOX Note Air2 Plus was more in line with what I was looking for: a hardware with a lot of features – E Ink screen with paper feel, stylus, integrated lighting, microphone, speaker, and an Android 11 based system," he tells us about the main elements that attract him.
Improved Personal Workflow
"Since I started using the BOOX Note Air2 Plus, I have become more efficient and productive." Nicolas then explains how it has boosted his personal workflow and shows us some of his general use cases.
"I take notes on the fly directly in the Notes app when I have ideas for exercises or when I'm testing them. This allows me to find them quickly afterwards." Nicolas says he has created some custom templates that enable him to organize his class sessions and display the schedule as a screensaver throughout the day, allowing him to view it conveniently while conserving battery life.
"I can quietly reread the documents that we prepare with the Sarthe Mathematical Rally team without having to print them and with greater attention than on a normal screen – no distractions, E Ink screen and stylus in hand," says Nicolas, "I can also use the Calendar Memo to indicate all appointments and tasks to be done and be sure not to forget anything."
Nicolas finds the device performs exceptionally well when running the GeoGebra app, which provides the capability to create geometric shapes for generating new problem ideas or preparing questions directly for students.
Long-Term Using Experience
"The BOOX Note Air2 Plus has many functions for me," Nicolas talks about how much he is impressed by his new gadget, "First of all, it is a fast and efficient digital notepad. Secondly, it is also like a filing cabinet in which I can store my work documents and easily review and annotate them. Finally, it's also my digital reading library that goes everywhere with me. In one device, I have everything I need to organize my work."
Nicolas tells us that, as a teacher, he often needs to dedicate a significant amount of time to work during vacation, and the E Ink screen proves to be highly enjoyable for reading, even when outdoors. This enables him to review documents submitted by students in the previous year and make additional markups before sending them to the computer for further modifications.
Nicolas has also published his review of BOOX Note Air2 Plus in French in his blog, which has detailed his process of choosing and testing this amazing E Ink tablet.