How to Take Organized Notes with BOOX Note Air2 Plus?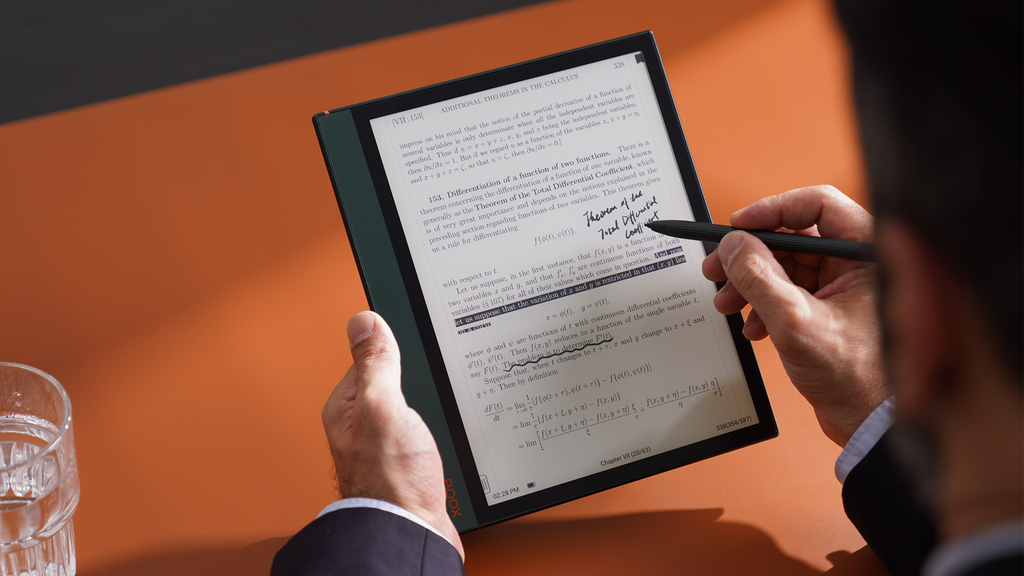 Effective note-taking has become an essential skill for students, professionals, and individuals. Taking organized notes helps you retain and recall information better. It saves you valuable time and effort accessing it when needed.

The BOOX Note Air2 Plus is an ultimate digital note-taking device equipped with an E Ink monochrome display. With its sleek design and advanced features, it offers a seamless and paper-like note-taking experience.

With the advanced features of BOOX Note Air2 Plus, such as digital handwriting recognition and cloud synchronization, you can seamlessly organize and access your notes across various devices. This article explores the importance of organized notes, and how to organize notes with BOOX Note Air2 Plus.

Multi-format Support and Writing on the Page
Organizing notes can be challenging. With the multi-format support of BOOX Note Air2 Plus, you can access a variety of sources on one device, giving you access to a variety of information wherever you are.

You can take notes directly on the paper-like display with the stylus. This allows you to quickly jot down ideas and structure your learning. Also, it makes it easier to save your notes in one place and review them quickly and easily.
When you use Note Air2 Plus to take organized notes, you can easily locate specific details, references, or ideas when you need them. The note-taking device also allows you to highlight and annotate text, making it easy to find important sections of your notes. It's especially helpful for exams, meetings, and projects that use past information. 
Converting Handwriting into Texts
Handwriting is the most effective way to remember things, and digital note-taking can be easily stored and organized. With BOOX Note Air2 Plus, you can convert handwriting into text. This combines the benefits of handwritten notes and digital notes.

You can follow the steps to digitize your handwritten notes with Note Air2 Plus:
Step 1. Take handwritten notes in the Notes app
Step 2. Hit the AI button on the sidebar
Step 3. Tap the language button in the top center, and download your preferred language.
By converting handwriting into text, it makes it easier to search for keywords or concepts when reviewing notes. Additionally, it can help organize notes into categories or topics to facilitate the learning process.

Seamless Integration and Easy Sharing
The BOOX Note Air2 Plus operates on the Android Operating System and offers cloud storage services. This means that you can access the Google Play Store and install various third-party apps to customize and enhance the features and functionality of your E Ink device.
With the integration of cloud storage services like Google Drive and Dropbox, syncing and accessing your notes across different devices becomes effortless. Your notes are always up to date and easily accessible from anywhere. It is an excellent tool for organizing and keeping track of your notes.

Collaborative work becomes a breeze with the Note Air2 Plus. You can easily export your notes to other devices for seamless sharing and access. During group projects or meetings, you can upload your notes to a shared folder, allowing for further collaboration and contribution.

Conclusion
In conclusion, BOOX Note Air2 Plus can make note-taking easier and more efficient. It's critical to organize your notes, so you can access information quickly, whether you are studying, writing, or completing a project.

Its advanced features and black-and-white E Ink display are designed for productivity and deep focus. It is ideal for students and professionals who want to take notes in a more organized and effective way.

You can now get a free Pen2Pro when you buy a Note Air2 Plus as part of our Back-to-School bundle.