Introducing Palma: The Pocket-Sized and Mighty 6.13'' Mobile ePaper Device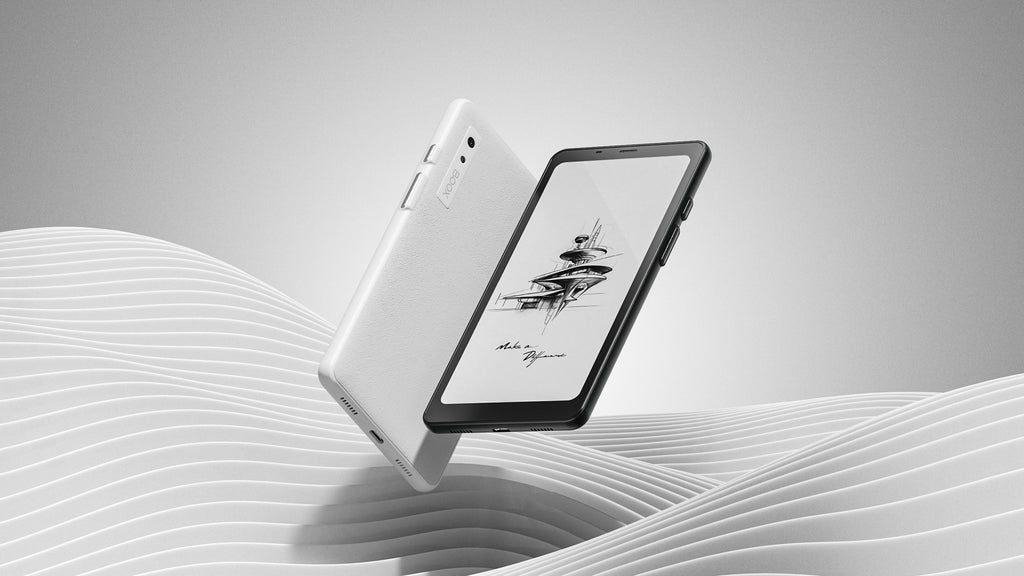 We are excited to introduce Palma, our new Mobile ePaper device in 2023. Here, you will learn about the unique features that make Palma a superior device, offering a paper-like reading experience, smooth performance, and portability.
Comfortable Reading with Smooth Performance
The 6.13-inch ePaper screen features E Ink Carta 1200 touchscreen technology, delivering a natural reading experience that mimics the paper. With a high resolution of 300 PPI, words appear sharper with great contrast, resulting in a more gentle visual experience and reduced eye strain. The adjustable dual-tone frontlights ensure effortless reading day and night, while the glare-free, paper-like display allows for comfortable reading in any lighting condition.
In addition, we have integrated the ultra-smooth performance, leveraging the signature BOOX Super Refresh Technology, powered by an advanced Qualcomm Octa-core CPU. This empowers the device with four refresh modes, allowing for a truly smooth user experience across various tasks, including reading, web browsing, and using apps.
Powerful and Fit In Your Palm
Palma operates on the Android 11 OS and is fully compatible with the Google Play Store. This grants you access to a wide range of applications that can be conveniently downloaded directly onto the device. Whether it's Gmail, WhatsApp, or any app of your choice, you can easily install and open them on Palma.
The device slips effortlessly into your pocket thanks to its lightweight construction and compact 6.13'' phone-like design. Its back shell texture mimics the natural folds of paper, while the sleek rounded edges provide a comfortable grip, ensuring a perfect fit in your hands. Additionally, the water-repellent design adds protection against minor water exposure. The customizable button on the side allows you to personalize it for quick tasks, such as taking screenshots or turning pages. And, the 16MP camera with LED flash on the back enables easy conversion of paper documents into digital text.          
A Comprehensive Library at Your Fingertips
With a configuration of 6GB RAM + 128GB ROM and an expandable microSD slot, Palma offers abundant storage space for your entire ebook collection. Supporting 24 popular formats, including EPUB, MOBI, TXT, CBR, and more, so you can enjoy seamless reading. Additionally, the integration of third-party cloud storage services like Google Drive, Dropbox, and OneDrive also grants you convenient access to your files online.
Mindful Reading, Mindful Living
Beyond being a super portable eReader, Palma promotes a healthy lifestyle by minimizing digital distractions. Users have the option to choose whether they want to connect more with friends and family by disconnecting from the internet, or if they prefer to enjoy full internet access by reconnecting to WiFi.

It encourages you to be mindful of your digital habits and to take breaks from your devices to stay connected with the physical world. The focus and productivity can be further improved by limiting distractions on the digital device.

The Palma is now available in the official BOOX Shop.