New Feature: The Brand-New Word Processor – Text Note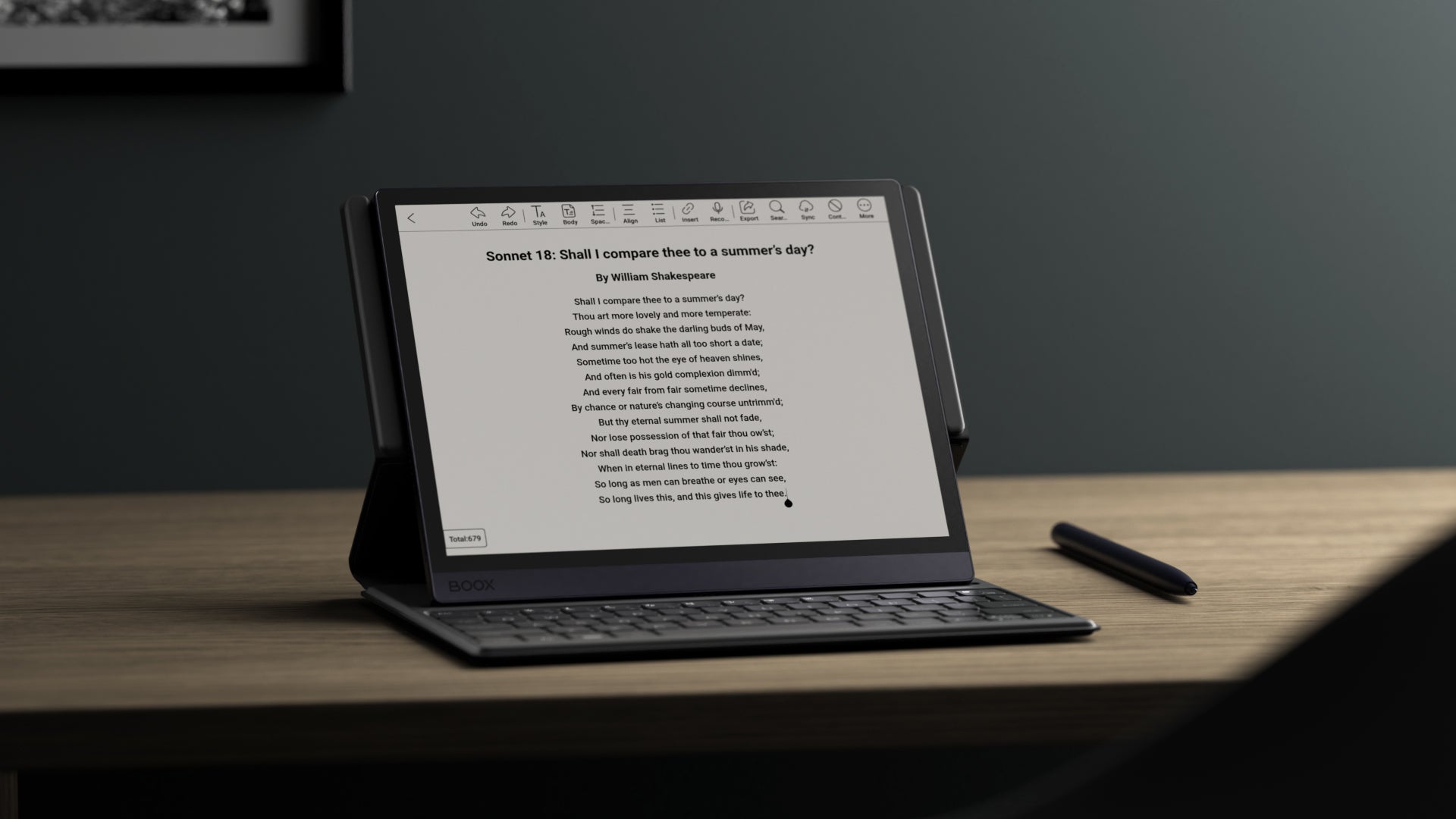 In our most recent firmware update, we are excited to introduce a new feature - text note. This new addition allows you to efficiently process and organize your typed text. In the following sections, we will provide you with detailed information on how to make the most of this new functionality.
How to Create a Text Note?
In Home Screen, tap Create Notepad in the Notes panel.
Switch to the Text tab.
Type in a file name, choose a template, and tap Create.
What Are the Benefits?
Benefit #1: Comprehensive Format Settings
The text note feature offers a wide range of format settings to help you effortlessly organize the hierarchy of your notes. From font style to size, spacing, and more, you have complete control over the appearance of your text. Additionally, you can easily apply heading settings of varying levels with just a few taps, making it a breeze to structure your notes and create a seamless flow of information.
Benefit #2: To-Do Lists
In addition to the traditional bulleted and numbered lists available in the List menu, we have also introduced a convenient tool that allows you to quickly set up and prioritize your to-do list. As you complete each task, simply tap the checkbox to indicate that it has been accomplished, helping you track your progress and stay organized with ease.
Benefit #3: Type While Recording
Similar to the handwritten note, the text note also allows you to create recordings while simultaneously typing notes, providing you with a seamless way to capture important information. This is particularly useful during meetings or lectures, as it enables you to efficiently capture and organize information in real-time, ensuring that you never miss any crucial details.
Benefit #4: Split View with NeoReader
NeoReader now offers compatibility with the text note feature. You can now easily access Split View, allowing you to have the text note open on the other half of the screen. Similarly, you can also access the split screen mode with the text note while using a third-party app. This makes it incredibly convenient to have your note-taker with typed text right alongside your other tasks or content, facilitating seamless multitasking.
How to Export / Share?
Method #1: Via the Export tool
In Home Screen, open a text note in the Notes panel.
Tap the Export tool in the toolbar.
Method #2: Via the property pop-up menu
In Home Screen, go to Notes.

Long press one of the notes, and it will open a pop-up menu.

Tap the Share and Export button.
How to Sync Text Notes?
To enable / disable syncing for all notes, do the following:
In Home Screen, go to Notes.
Tap the hamburger menu in the top right corner and choose Sync Settings.
Toggle on/off Sync all notes to ONYX Account.
To enable / disable syncing for a particular note, do the following:
In Home Screen, go to Notes.

Long press one of the notes, and it will open a pop-up menu.

Switch to the Sync tab.
Toggle on/off ONYX Sync.
Our recent service upgrade has expanded the Onyx cloud storage to 10GB, providing ample storage space for both new and existing registered users. Once you log in to your Onyx account, your notes will be seamlessly synced to the cloud, making them accessible across all your BOOX devices without any hassle.
Note: Make sure not to sync the text notes to an older firmware version to avoid data incompatibility.
Please feel free to update to the latest firmware and try them out on your BOOX device. Don't forget to share your thoughts with us on social media and stay tuned for more detailed introductions for our latest firmware update.