BOOX Note Air2 Plus: Combine Traditional Writing Experience with Digital Convenience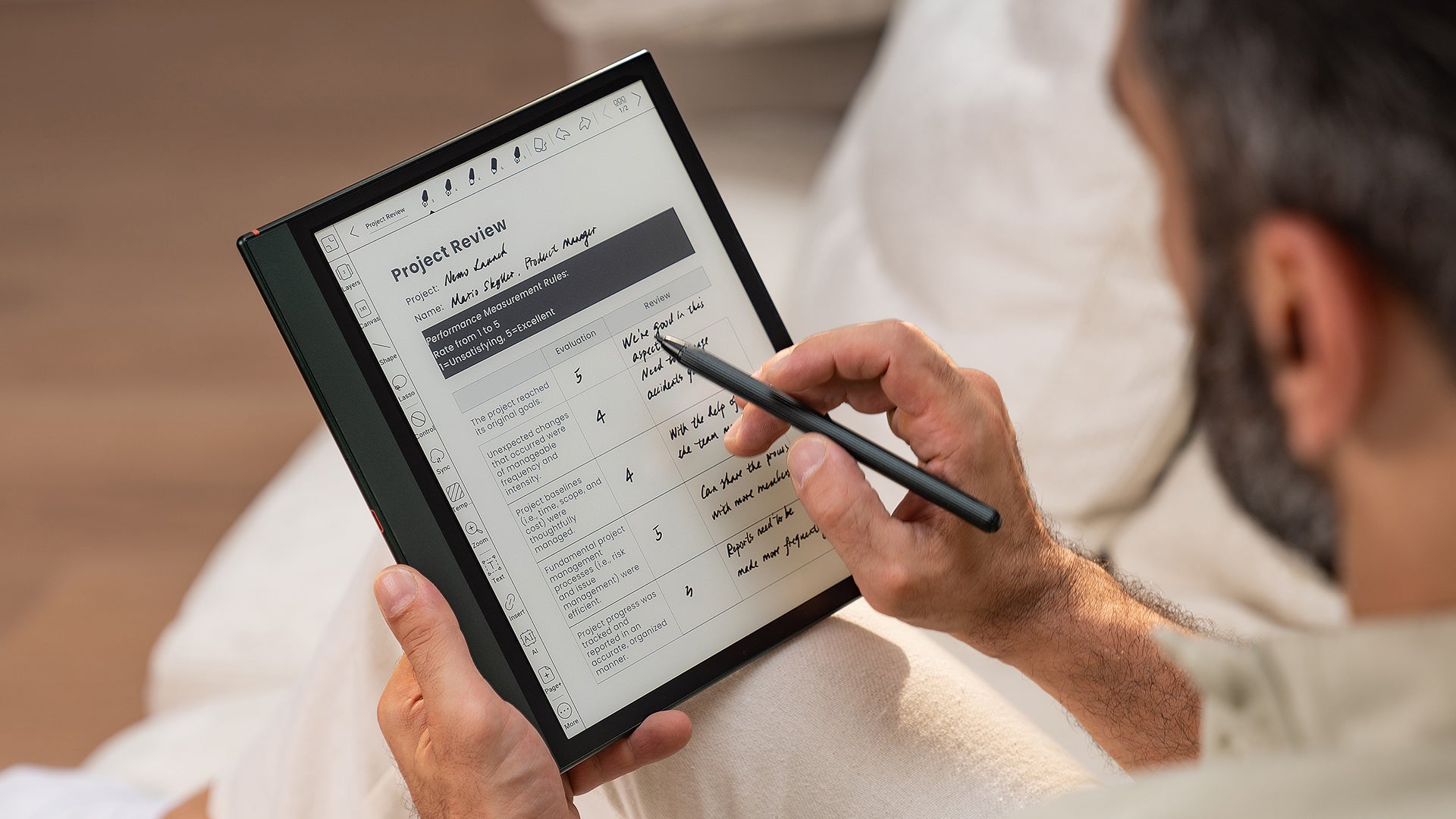 In a dynamic and fast-paced world, capturing information and ideas is crucial, note-taking skill has become essential in both personal and professional lives. Whether you're a student, professional, artist, or someone who enjoys capturing thoughts, finding the right note-taking solution is vital.

The BOOX Note Air2 Plus offers a seamless note-taking experience that combines the familiarity of traditional writing with the convenience of digital technology. This E Ink tablet provides functionality and ease, making it the ideal companion for various uses. In this article, we will explore the exceptional features of the BOOX Note Air2 Plus and how it enhances your note-taking experience.
Easy on the Eyes and Paper-like Writing Experience
The 5.8mm thin E Ink tablet features a 10.3'' monochrome aPaper display, providing a comfortable writing experience similar to pen and paper. E Ink displays are generally better for eye comfort compared to traditional LED or LCD screens. The E Ink screen is not only gentle on the eyes but also provides clear visibility even in bright sunlight, allowing for effortless reading anytime, anywhere.
With the pressure-sensitive stylus, you can write with precision, ensuring a comfortable and enjoyable writing experience. If you value eye comfort and would like a comfortable writing experience, the Note Air2 Plus is a suitable option for you.
Seamless and Effortless Note-Taking
The BOOX Note Air2 Plus is designed for effective note-taking and enhanced focus. It allows you to sketch ideas, capture inspiration, and annotate digital materials effortlessly. The included stylus enables you to highlight, annotate, and jot down notes with precision. It provides a responsive and accurate writing experience, allowing you to capture your thoughts and ideas in real time. The following indicates three key features that will assist you in mastering note-taking.

1. Add Elements to Complement Your Content
The note-taking app offers the flexibility of including additional materials in your notes, such as web pages, files, or voice recordings. The insert tool empowers you to quickly establish links between related information, providing a seamless way to effectively manage and navigate your knowledge network.
2. Digitise handwritten notes
With the help of handwriting recognition, it swiftly transforms your handwritten notes into typed texts with just a few taps, eliminating the need for manual transcription.
3. Smart Annotation
With the built-in NeoReader, you can seamlessly open and view a diverse range of electronic document formats, including popular ones such as PDF, DOC(X), and PPT(X), as well as ebooks like EPUB, DJVU, and MOBI. Additionally, you can conveniently annotate these documents while reading.
BOOX Note Air2 Plus makes note-taking and annotation a breeze. Whether you're underlining important points in a textbook, sketching diagrams, or simply jotting down quick reminders, the BOOX E Ink tablet ensures that your note-taking is seamless and efficient.

Easy Sharing and Collaboration
The Note Air2 Plus is a versatile device that effortlessly adapts to your needs, whether you're tackling professional projects or managing daily tasks. With its Android Operating System, it offers seamless compatibility with a wide range of working and note-taking apps, ensuring you have the tools you need at your fingertips. Cloud synchronization also allows you to effortlessly sync your notes across multiple devices, granting you easy access to your annotations wherever you go. This not only simplifies sharing and collaboration with others but also enhances teamwork and boosts overall productivity.
Conclusion
The BOOX Note Air2 Plus offers a close-to-paper writing experience with the convenience of digital technology. With its extensive app compatibility, cloud synchronization capabilities, and seamless note-taking features, you can brainstorm and manage your content with ease.

Consider the BOOX Note Air2 Plus for your note-taking needs and experience enhanced productivity. With its seamless blend of traditional and digital features, this device is designed to empower your work and life.

You can now purchase it with free accessories in our official BOOX Shop.