6 Improvements That Make Poke5 Your Perfect Go-To eReader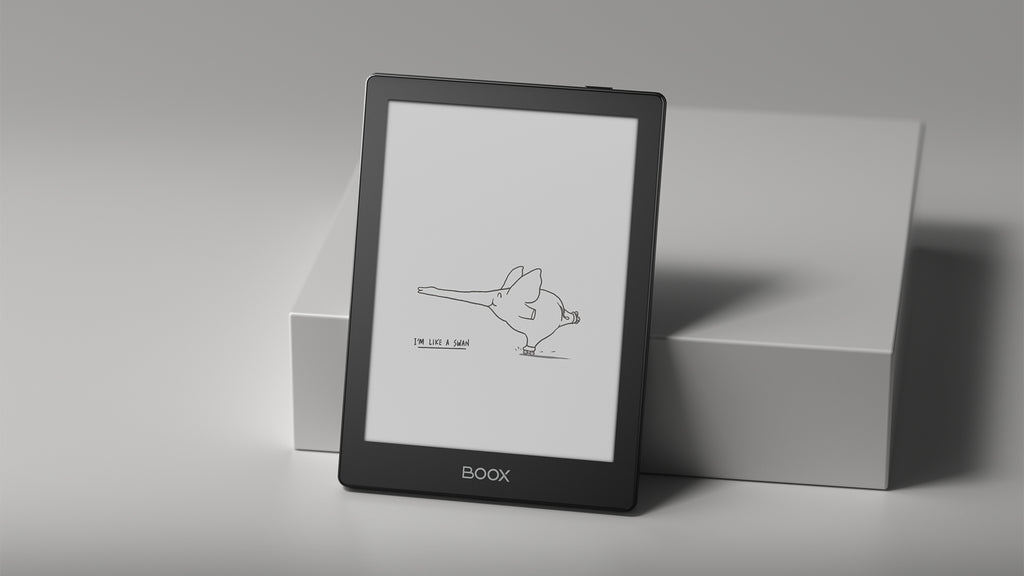 The BOOX Poke5 is a newly released entry-level eReader with several enhancements and fresh attributes. Here we will outline 6 design upgrades that make it a distinctive contender within the eReader market.
#1 – More Compact Design
We have optimized the internal structure of the Poke5 to achieve an unprecedented screen-to-body ratio, setting it apart from any other 6" eReader available in the market. By reducing the width of the lower bezel by 5mm (0.2"), which is 15% shorter compared to its predecessor, we have significantly improved its portability and compactness to make it one of the most compact 6" eReaders in the world.
#2 – Expandable Capacity
Besides the upgraded configuration of 2GB RAM + 32GB ROM, the additional microSD card slot is made possible to support an expandable storage of up to 1TB thanks to the improved component arrangement. You can carry all your ebook library with you and read them on the go without any concerns about running out of storage space.
#3 – Crisper Screen Clarity
The Poke5 boasts a 300 PPI E Ink touchscreen, which represents the highest attainable resolution using E Ink technology. The ePaper display offers the comfort of reading on paper and minimizes eye fatigue. The flush screen using an anti-glare glass panel guarantees an exceptional reading experience while safeguarding the essential components of the E Ink screen.
#4 – Premium Magnetic Cover
The magnetic cover is one of the most significant upgrades from the last generation. The additional magnets within the housing of the device allow the cover to be securely attached to the Poke5, providing a premium sensation whether you are reading indoors or outdoors. You can also open the cover to automatically wake up the device or close to put it to sleep.
#5 – Built-in Microphone
The reintroduction of the built-in microphone brings back the convenience of voice typing. This feature proves particularly useful when you need to input lengthy sentences or when your hands are engaged in other tasks. Additionally, it will come in handy when you need to record important speeches or dialogues, which can be played back later by connecting to Bluetooth earphones or speakers.
#6 – New Features, Now and Ahead
Besides the preloaded V3.3.2 firmware which includes the integrated third-party cloud storage for seamless access to online ebooks, regular firmware updates will be released continuously, introducing new and exciting features that will elevate your eReading experience in the future.