Introducing Nova Air2: The Upgraded 7.8" E Ink Tablet That Users Adore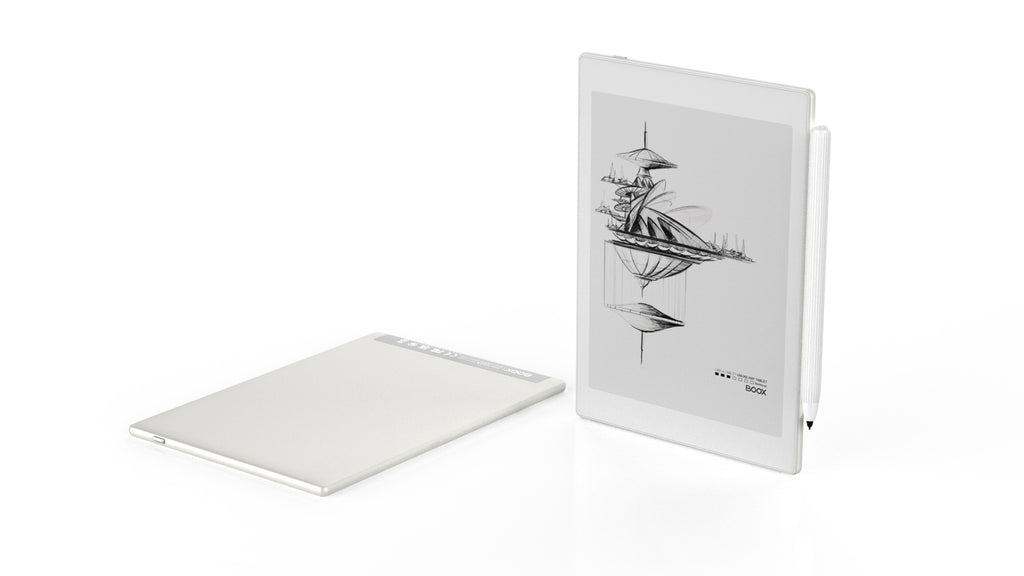 BOOX Nova Air2 is the second generation of Nova Air which has made some noise in the eReader and eNote market and received numerous positive appraisals since its launch. Here you will know more about the new member of our 7.8" Nova Series.
Upgraded Performance with Elegant Design
Equipped with an upgraded Qualcomm octa-core CPU and Android 11, the new Nova Air2 is designed with an exquisite Ivory White back shell. The compact and ultrathin body has a perfect size with superior portability and comfort to be held with one hand.
All-Round eReading Features
With adjustable dual-tone front lights, the 7.8" E Ink screen provides an incredibly eye-friendly viewing experience with the support of nearly all fixed layout and reflowable ebook formats such as PDF, MOBI, EPUB, TXT, and many more. You can directly make annotations and handwritten notes on the ebooks without hassle. The split view function is another useful tool for reading with a notepad or real-time translation on the other half of the screen.
Practical Note-Taking Capabilities
With the included stylus, BOOX Pen Plus, you can freely jot down your inspirations with the built-in Notes app, where we have packed the most comprehensive note-taking features including template setting, handwriting recognition, and recording tool. What's more, it can become your sketch tool on the go with customization of up to 5 brushes and up to 5 layers.
Limitless App Expansion
The open Android 11 system allows the vast majority of third-party apps to run on Nova Air2 with optimization settings specifically for E Ink screens. Then your familiar reading, comic, and note-taking apps can be carried along as your exclusive personal library.
Latest Firmware Updates
Preloaded with our latest Firmware V3.3, users can enjoy our most up-to-date features in no time. We are also committed to providing constant firmware updates for at least 3 years so that our users can receive the constant and most improved user experience on Nova Air2.
Nova Air2 is available now in the official BOOX Shop at $339.99 / €389.99. Two new magnetic cases in brown or green colors with page-turn buttons are also available as optional accessories.