Introducing Poke5, Our Most Compact 6" eReader with 300 PPI E Ink Display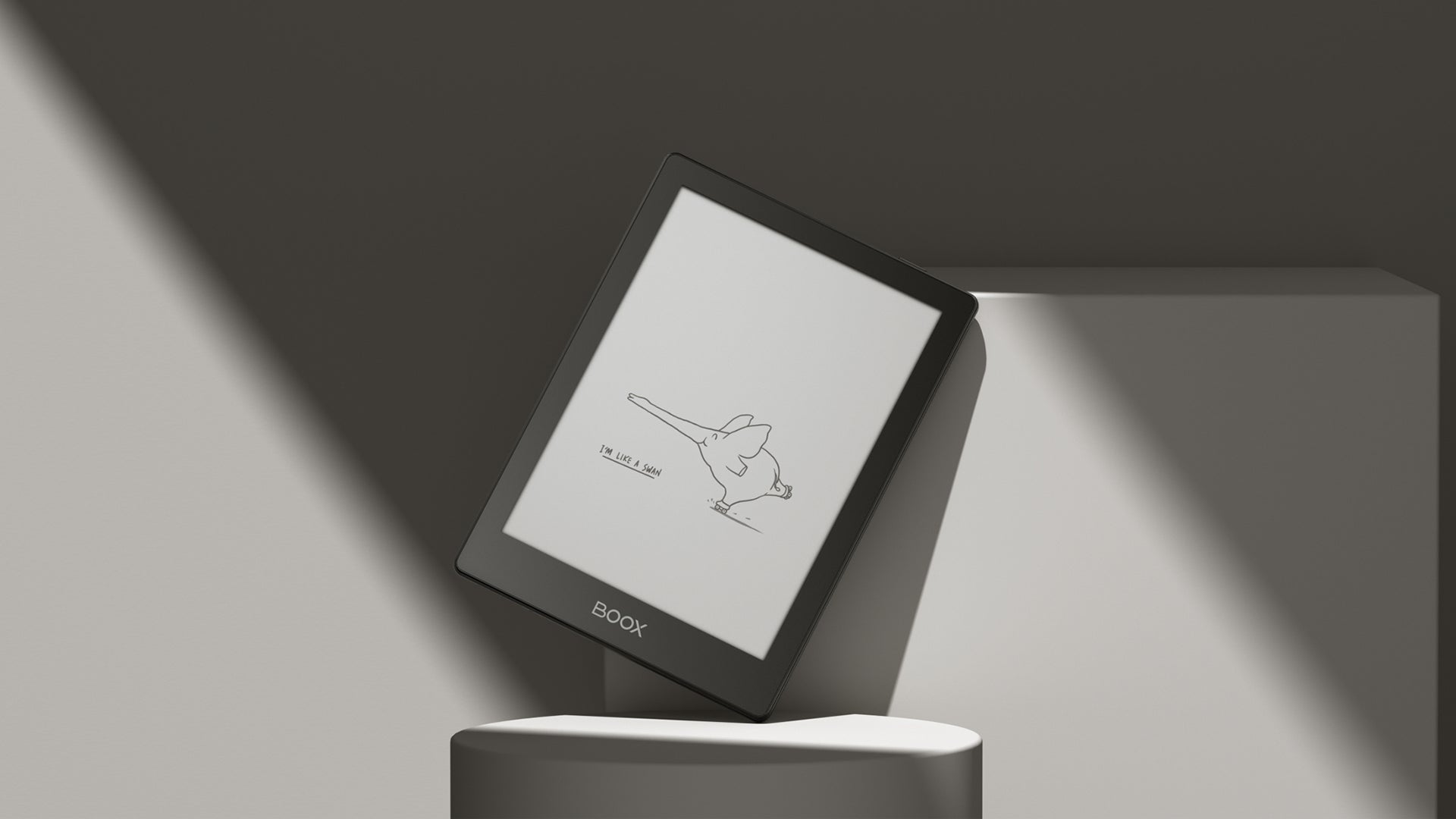 We are excited to announce the launch of Poke5, the new member of our 6" eReader lineup. Here you will learn more about the compact eReader with an optimized new design.
Poke5 boasts an unparalleled screen-to-body ratio, thanks to its optimized internal construction. Its design prioritizes a refined experience with better grip and viewing comfort. Its 6" touchscreen features E Ink Carta technology with 300 PPI, which mimics the feel of reading on paper and reduces eye fatigue. Even with the magnetic cover attached, the compact design fits comfortably in the palm of your hand. Additionally, the flush screen design makes the core component of the ePaper screen resistant to impact.
The device offers ample storage space for all of your digital content with its upgraded configuration of 2GB RAM + 32GB ROM. It also provides expandable storage options through a microSD card or USB-C flash drive. Furthermore, every user can enjoy 10GB of free cloud storage for Onyx cloud services upon registration.
The built-in NeoReader supports various commonly used ebook formats such as EPUB, MOBI, TXT, and CBR. You are free to easily highlight and annotate paragraphs and share your favorite excerpts with friends. The dual-tone frontlights provide eye-friendly lighting for reading in any environment.
With the pre-installed TTS service, you can transform ebooks into audiobooks and listen to your books using wireless earphones. The send2boox file transfer platform makes it easy to transfer ebooks from other mobile devices. Plus, the device runs on the open Android 11 system, providing easy access to your favorite online reading platforms and news feeds.
Poke5 is available now in the official BOOX Shop at $169.99 / €189.99. Shop the exclusive bundle with an additional magnetic cover up to 50% off now.