Introducing Nova Air C: The Disruptive Color ePaper Tablet with On-Cell Touch and Warm Lights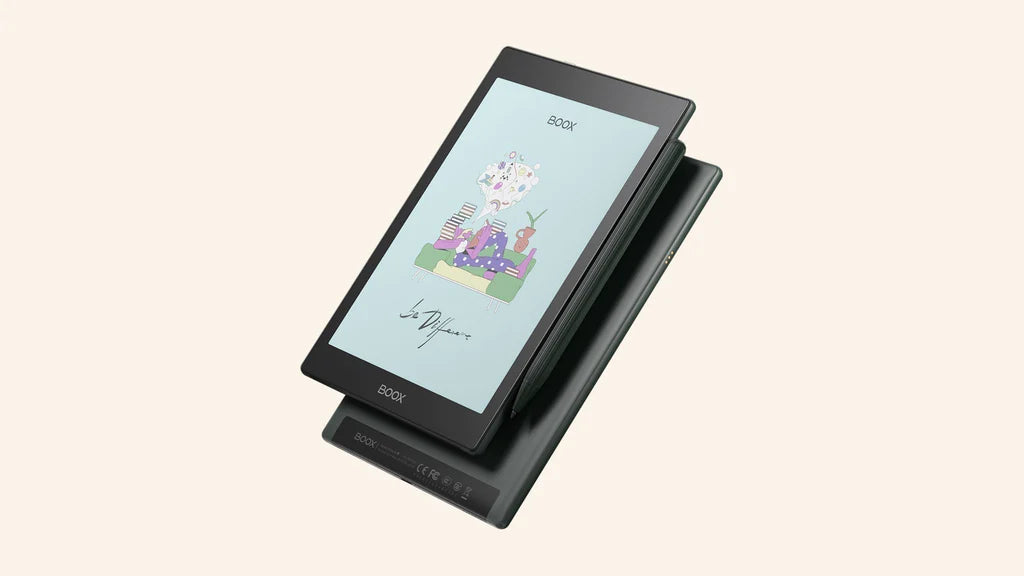 Since Nova3 Color was released one year ago, we're thrilled to bring you an even more advanced color product. Meet BOOX  Nova Air C, our latest 7.8" color ePaper tablet. It features a new E Ink color screen with On-Cell touch and Android 11, delivering a richer, more useable color experience for reading, writing and multitasking. By combining magnetic accessories and warm lights, Nova Air C can enhance flexibility and convenience in usage. Powered by the latest firmware, the new device is the right mix of fun and feasibility. 

Nova Air C joins our innovative color eReader lineup and is available starting today at our store.
Get Way Closer to Color Paper
The color paper like screen of Nova Air C.
BOOX Nova Air C builds with the E Ink color screen Kaleido Plus with the newest On-Cell technology to offer the most palpable, useable, and paperlike color E Ink screen to date. The screen is certified with the Paper Like Display Certification by well-known international testing body TÜV Rheinland Greater China ("TÜV Rheinland"). Varified by TÜV Rheinland, it has a higher Paper Similarity Index (PSI) of 86 than other comparable products.
Compared to Nova3 Color, Nova Air C is much more outstanding in color performance. It shows 30% better contrast and 15% more saturation with front lights on. Even with lights off, it's 6% and 14% better than Nova3 Color in contrast and saturation respectively. 
Read comfortably with the warm lights.
And the built-in color adjustment system offers more flexibility in any use case. Users can adjust the color darkness, vividness, and brightness to get their desired effects. The dual-tone front lights in refreshing white and cozy yellow make the 4,096 colors more comfortable to view in any environment.
Tasks Become More Fun and Enjoyable
With
Android 11
, an advanced chip, a powerful system and an up-to-date color screen, Nova Air C makes color E Ink practical and enjoyable. Stories become more impressive with the colorful graphs, and note-taking becomes more fun with various colors.
Enjoy the fun of Nova Air C.
The magnetic accessories bring much fun along with the Nova Air C. The magnetic case with page-turning buttons is in a brand-new design presented with bold, energetic orange and a playful print. Matching the casing color of the device, the magnetic stylus features a jungle green shaft. It can be attached to the side of the lightweight tablet and is ready to visualize ideas in colors.
The magnetic case pairs perfectly with the thin device.
The Most Mature Color E Ink Tablet to Date
The game-changing screen, re-designed flat-edge casing, magnetic capabilities, and flexible Android system turn Nova Air C into the
most mature color eReader
. It's suitable for users who love reading colors, writing in colors, using colorful third-party apps, and getting an eye-friendly color experience. The right mix the fun and feasibility is now available at our store.