BOOX Story: How Software Engineer Itay Knaán-Harpaz Achieves a Paperless Workflow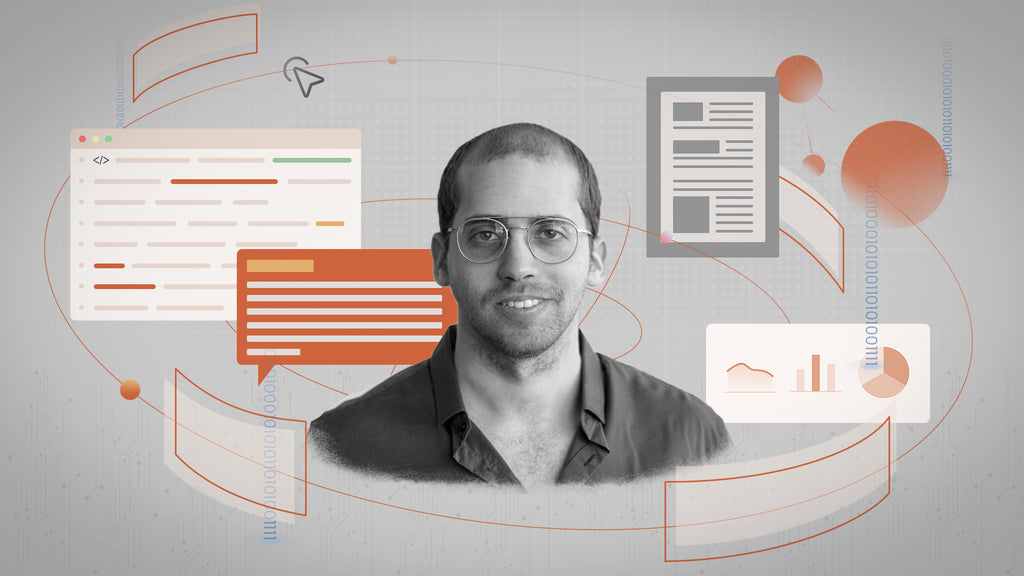 BOOX has inspired our users and changed their way of working and thinking. Itay Knaán-Harpaz, the co-founder and CTO of Connected Papers, shares the same sentiment, highlighting the significant difference BOOX has made in his personal and professional life.
Itay considers himself a geek, a mathematician, and a technologist. He has a strong background in mathematics, software engineering, and algorithm development, and he is particularly interested in type theory and computer-assisted proofs. And he discovered BOOX while looking for pen-and-paper math alternatives.
The Transition from Physical to Digital Paper
Itay, in his role as CTO, would sometimes use writing to organize his thoughts. However, he would frequently misplace these handwritten pages among the clutter of his work environment and even mix them with his mathematical calculations.
"My notebooks would fill up quickly, and locating past work was challenging due to the absence of a folder system. This issue led me to explore digital solutions," he says, "BOOX presented an opportunity to resolve both of these issues and improve my overall workflow."
With his BOOX Tab X, Itay made a transition from physical paper to digital seamless. On the 13.3'' ePaper device, he can unleash his thoughts on the ample writing space, locate past work simply with the organized folder structure, install third-party Android apps, and use the split-screen feature to read a PDF and take notes at the same time. 
Itay is glad to show some of his math work accomplished using this impressive device. 
Achieve a Work-Life Balance Easily
Maintaining a healthy work-life balance is a continuous struggle for this generation, including Itay. He has responsibilities as a website founder as well as a strong desire for personal learning in his spare time. The emergence of urgent work tasks occasionally adds to the difficulty, making it even more difficult to strike a balance between work and personal life.
However, Itay discovers that BOOX can assist him in this area. "In terms of screen time, I've found that the E Ink display on BOOX doesn't have the same impact as traditional screens," Itay explains. He believes that BOOX Tab X doesn't affect his ability to fall asleep after using it, especially when he uses the warm light mode. So he can spend half an hour to an hour writing on Tab X, mostly doing math, before going to sleep.
Always Strive for Betterment
Our aspiring and persistent users inspire us because they are constantly striving for improvement, which is visible on Itay. When asked what his plans are for the future, he says he's working on improving Connected Papers and preparing for the next big features.
We hope that the Tab X can assist him in his quest for a better product.
Taking notes on the 13.3'' ePaper Tablet PC Tab X