New Features at a Glance: Integrated Third-Party Cloud Storage, Text Note, and Many More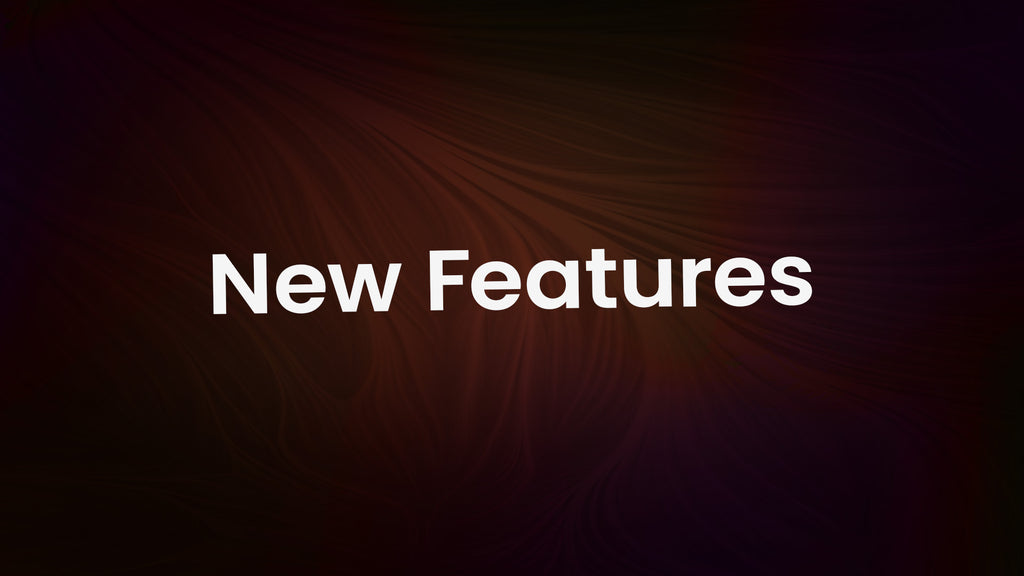 In our latest firmware update, we are delighted to introduce a range of exciting new features designed to enhance your productivity. In this article, we will highlight the top five most useful features included in this update that are guaranteed to streamline your workflow.
#1 – Integrated Third-Party Cloud Storage
With the latest firmware, now you can seamlessly integrate your preferred third-party cloud storage to minimize the consumption of power and CPU usage without additional third-party cloud storage apps. After binding, you can access and download your ebooks and files, sync your reading data, and back up your notes to the cloud, all with ease and convenience.
Currently we support integration with Dropbox, Google Drive, OneDrive, Baidu Cloud, NutStore, and other third-party cloud storage that supports the WebDAV protocol, such as NextCloud.
To bind third-party cloud storage, do the following:
In Home Screen, go to Library.
Tap the Account button in the upper right corner, or the Cloud Storage button in the upper left corner for the first-time binding.
Choose your preferred third-party cloud storage, and follow the instructions to complete the binding process.
#2 – A New Type of Notes: Text Note
The text note is our brand-new word processor specifically for typing text. With comprehensive format settings such as font style, size, spacing, and more, it also allows you to easily insert links, images, attachments, and even record meetings while taking text notes all at once. Whether you are creating a work report, a meeting minute, or a reading note, it empowers you to write like a pro.
To create a text note, simply tap Create Notepad in the Notes panel and switch to the Text tab.
#3 – Work Profile
Work Profile is a useful feature designed to help you keep your personal and work data separate. Similar to an app cloner, it allows you to duplicate installed apps on your device and log in with different accounts in the same app. With this feature, you can easily switch between your personal and work profiles, ensuring that your data remains organized and secure.
Note: This function is only available for select models.
To enable Work Profile, do the following:
For typical devices: In Home Screen, go to Apps > Hamburger Menu in the upper right corner > App Management > Work Profile.
For Tab Series devices: In Home Screen, go to Settings > Apps and Notifications > Work Profile.
Toggle on Enable Work Profile.

Follow the instructions in the new window.

After completing the process, toggle on the app you would like to create a duplicate and wait for the installation.

Then you will have a duplicated app with separate data on your Home Screen.
#4 – More Link Options in Handwritten Notes
In Firmware V3.3, we already added a link function to the Insert tool, and it has now become more powerful. Now you can build up your knowledge network by inserting links to a note, a file, a website, or a specific page of a note or a file. Additionally, the Lasso tool now offers adding links to your handwritten notes with similar options. With these new tools, you can quickly link related information and manage your knowledge network better at your fingertips.
#5 – More

Functions for Page-Turn Buttons
Built-in page-turn buttons (e.g. Leaf2) and page-turn buttons of the magnetic cover (e.g. Nova Air C, Nova Air2) can now be customized with more functions enabled for various third-party apps. For example, you can use them to enjoy an improved experience to browse your news feed by enabling the scrolling function in NeoBrowser.
To enable a different function for page-turn buttons, do the following:
Open the E Ink Center in any third-party app.
Tap App Optimization.
Switch to Others tab.
Choose a preferred setting in Custom side buttons.
Note: You may need to choose the Volume option and enable Turn Pages with Volume Controls in some reading apps to use them to turn pages.
Please feel free to update to the latest firmware and try them out on your BOOX device. Don't forget to share your thoughts with us on social media and stay tuned for more detailed introductions for our latest firmware update.