4 Workflow Optimization Strategies with BOOX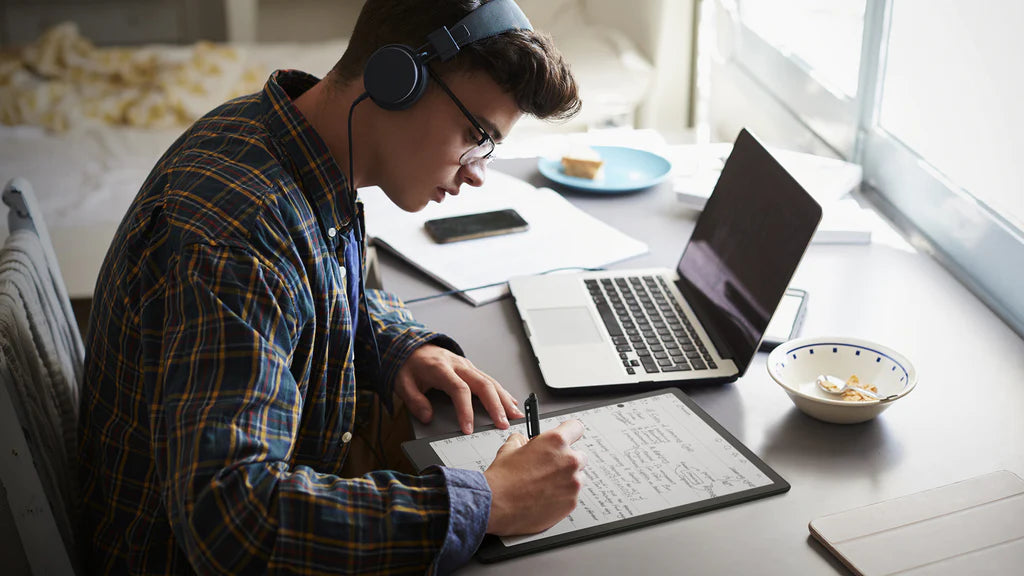 Thanks to the powerful reading and note-taking functionalities with an open Android system, BOOX devices are considered an ideal choice to help users focus on their work and study. Here we are going to introduce 4 strategies on how to optimize your workflow with BOOX. As summer is nearly over and school life is about to start, don't forget to join the BOOX Back to School Sale to get up to $100 off selected models before the end of August.
#1 – Use BOOX as a Document Reader
BOOX devices are compatible with almost all popular formats of electronic documents, ranging from the most commonly seen PDF, DOC(X) and PPT(X), to ebooks including EPUB, DJVU and MOBI. While offering an eye-friendly reading experience to reduce your eyestrain, the ePaper screen aims to provide a distraction-free environment to boost your productivity. Just enjoy the fully digital and paperless workflow.
#2 – Use BOOX as a File Organizer
With plenty of options to view and sort out your books, your notes and other files respectively, BOOX has an intuitive user interface to keep all your documents well organized. Besides sideloading from your PC, BooxDrop is also a useful tool to achieve mutual transfer between BOOX and your computer or smartphone. It also allows for third-party apps such as Google Drive and Dropbox to visit and sync your cloud documents without hassle.
#3 – Use BOOX as a Daily Planner
With the note-taking app, you can design your own template to set up your to-do lists or prioritize your daily tasks. Your reading goal, your meeting schedule, your diet plan... Do what you can imagine. In addition, the Calendar Memo app is also practical to scribble down your schedule which can be set as a daily reminder using a memo screensaver, as well as displaying books you read and notes you created every day.
#4 – Use BOOX as an Idea Presenter
It is essential to jot down your inspirations before they slip away. It is even more helpful during brainstorming or presentation to directly mark up or annotate the document and easily share them live on other platforms with the Screen Cast function or third-party screen mirroring apps like AnyDesk or AirDroid. Your markups and annotations can also be integrated, exported and shared via email or instant messaging apps after that.
The BOOX Back to School Sale is live until August 31. Grab yours with up to $100 off discount now.