4 Easy Tips to Maximize Your Input Speed on BOOX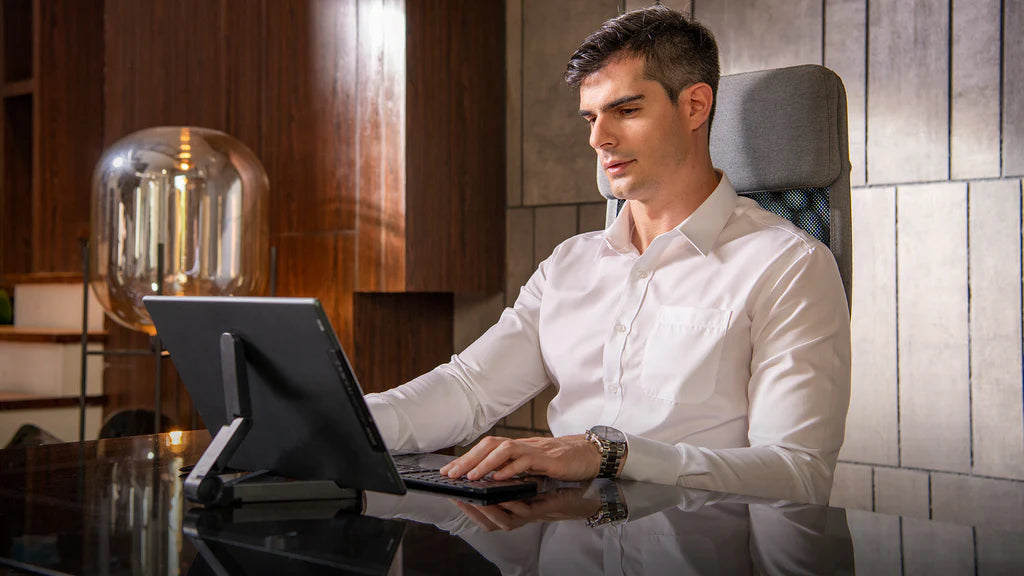 BOOX E Ink tablets are popular among users as distraction-free devices with excellent reading and writing features to help them focus, but some might find some inconvenience to use the original on-screen keyboard. Here we are going to introduce several tips to make you type faster on your BOOX device.
  #1 – Handwriting Recognition
Handwriting is a common alternative input method as it offers the most intuitive and close-to-paper feeling when you write on the screen. When using the Onyx keyboard, you can switch to the second tab to use handwriting recognition for typing. Then you can make you input your thoughts like a breeze by writing each word on the screen. It is also recommended to enable the setting to auto add spaces between every word to speed up this process in the Onyx Keyboard.
What's more, you can use handwriting recognition during reading and note-taking. Just enable auto-recognition by double-tapping onto handwritten notes in the Handwriting Recognition Setting. Try out this function in NeoReader, and you will definitely be amazed by it.
  #2 – Speech Recognition
Most BOOX models are equipped with a built-in microphone. Thanks to the premium CPU configuration, the Onyx keyboard also features a speech-to-text (STT) function with an ultrafast response and superb accuracy. As one of the most efficient methods to boost your productivity, you can use it for voice typing by switching to its third tab. Simply deliver your speech and enjoy the hands-free typing experience to get it automatically converted to text form.
  #3 – External Bluetooth Keyboard
Another method to get a faster typing speed is to connect a Bluetooth keyboard to your BOOX device. You can purchase one that best suits your preference to type the most natural way like on your PC. If you are using a keyboard with a non-QWERTY layout, you can configure your physical keyboard and choose your preferred layout in the Notification Center.
  #4 – Third-Party Keyboard Apps
Last but not least, you can download your favorite third-party input apps specifically designed for your native language from Google Play Store, and customize your typing method like on any other Android smartphone and tablet.