What Makes the Keyboard Cover a Must-Have for BOOX Tab Ultra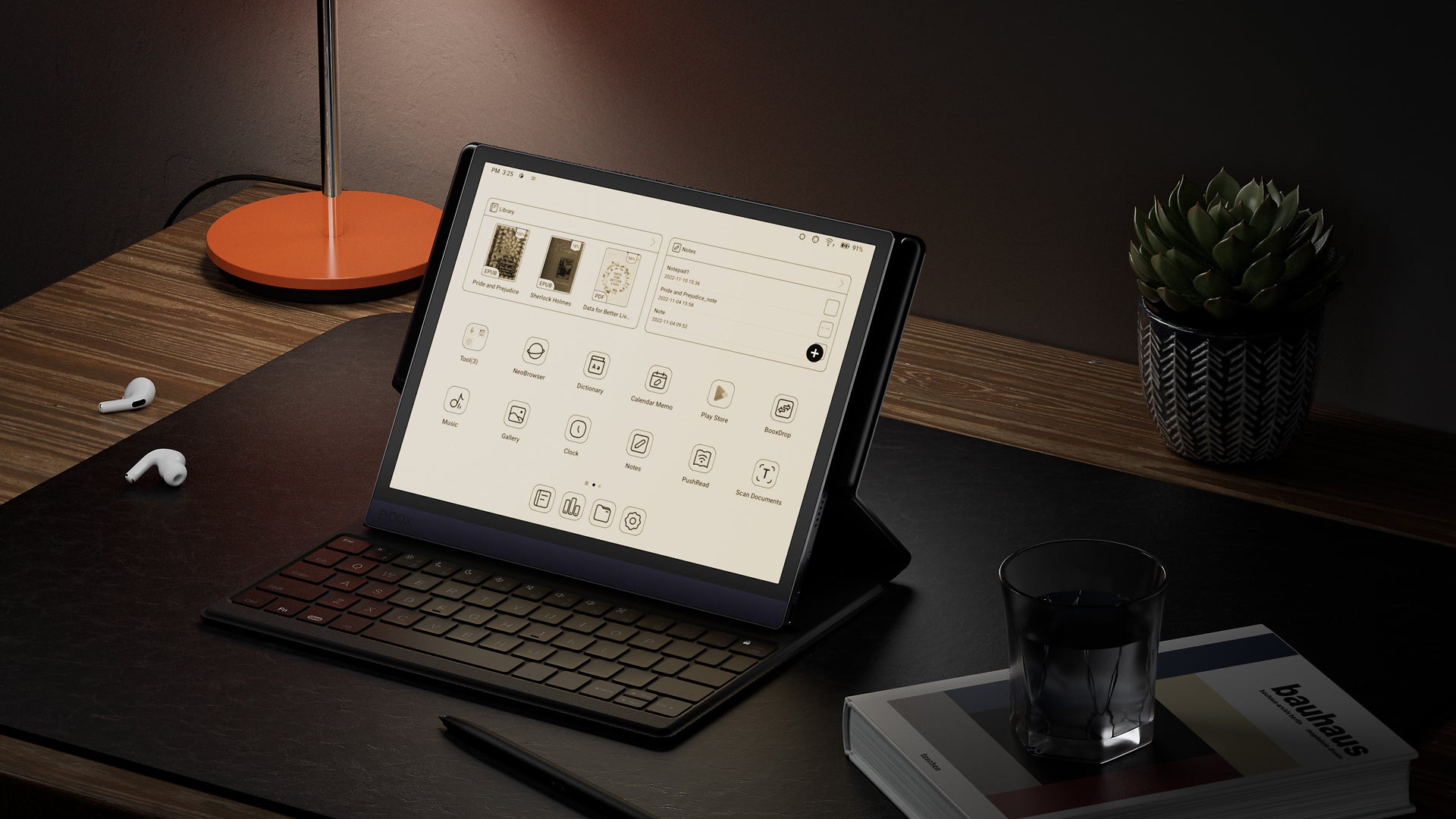 Since the product launch, the 2-in-1 magnetic keyboard cover has become a popular and highly rated add-on to the Tab Ultra. During the concept design of this product, several key factors were taken into consideration to boost your productivity. Here we will outline 4 of the major design features that make it unique compared to other competitors on the market.
#1 – Uncompromised keyboard layout
When designing the keyboard cover, we prioritize the integrity of the keyboard. It is designed with a compact 64-key layout that includes all the necessary punctuation keys, so you won't have to sacrifice functionality for portability. With all the keys in their standard positions, touch typists can rely on muscle memory to locate them like on a laptop.
What's more, we have adjusted the spacing between the keys to help you type with ease. So, whether you're a professional writer, student, or someone who uses their keyboard frequently, the keyboard cover is designed to meet your typing needs with efficiency and reliability.
#2 – Keyboard shortcuts that fit your workflow
In addition to navigating the device, the keyboard cover offers a variety of exclusive shortcuts that enhance your productivity. With just a simple combination of the Function key and a number key, you can adjust the warm and cold frontlights, refresh the screen, take screenshots, and adjust the volume like a breeze. These shortcuts are intuitive and easy to use, as most of them are indicated on the keyboard itself and are in accordance with your usual experience on a computer.
You can also visit here to learn more about the keyboard shortcuts.
#3 – Comfortable angle for each task
Once connected via the pogo-pin connectors of the keyboard cover, the device is set to an ideal angle for both typing and handwriting. Whether you're using the built-in Notes app to jot down ideas or typing up an important document, the keyboard cover allows you to switch seamlessly between these two. You won't have to worry about triggering the keyboard by mistake while writing on the screen.
#4 – Excellent protection with a pro style
Made of artificial leather with a skin-like, soft finish, the keyboard cover is not only stylish but also provides outstanding anti-shock protection and impact resistance when the device is not in use. When you are on the go with your Tab Ultra, the magnetic flap can also secure the stylus to the device to prevent any accidental loss. Whether you're working indoors or outdoors, the elegant black color of the keyboard cover makes it a great fit for any environment.