5 Breakthroughs That Make BOOX Tab Ultra a Game Changer in the Industry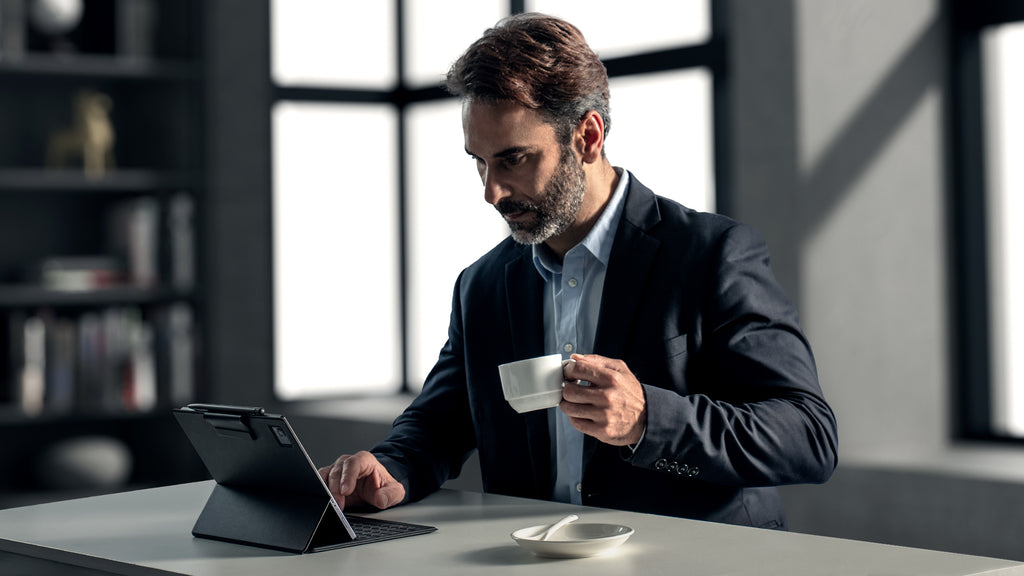 The BOOX Tab Ultra has proven to be one of the most popular choices among our users for its impressive power and versatility as an E Ink device. Countless individuals have shared how it has revolutionized their work processes and become their go-to tablet. Unlike our newly released Tab Ultra C that is endowed with pastel colors, the Tab Ultra is designed to focus on boosting your productivity with a monochrome E Ink screen. In this article, we will highlight the 5 key advancements that users adore and explain how you too can take advantage of them.
#1 – BOOX Super Refresh Technology
The BOOX Super Refresh (BSR) Technology represents our major software development breakthrough, incorporating powerful GPU support to achieve unprecedented refresh rates on E Ink screens. With four distinct refresh modes tailored to a variety of tasks and scenarios - including turning pages, typing texts, browsing the web, multitasking, and many more - it delivers an incredibly smooth user experience.
#2 – Dedicated Keyboard Cover
Crafted specifically for the Tab Ultra, the magnetic 2-in-1 keyboard cover is a versatile accessory that offers both added protection and enhanced functionality. It serves as a stand and an external keyboard, with a range of exclusive design features and keyboard shortcuts that can greatly boost productivity. With its sleek design and convenient functionality, the 2-in-1 keyboard cover is a must-have accessory that perfectly complements the Tab Ultra experience.
You can also click to learn more about the keyboard cover and the keyboard shortcuts.
#3 – Redesigned User Interface
We have introduced a redesigned interface on the Tab Ultra, allowing you to easily navigate and organize your device to match your preferred work style - much like a conventional tablet. This revamped interface offers the freedom to rearrange app icons, add widgets to your home screen, and utilize new multi-finger gestures and the Navigation Bar as an alternative navigation method.
Additionally, the Smart Assistant feature provides a handy screen of useful shortcuts for quickly accessing your files or notes with a simple swipe right on the first page of the home screen.
#4 – Built-in Camera as Document Scanner
For the first time, the Tab Ultra boasts a 16MP rear camera that supports built-in document scanning and OCR functions. It is also compatible with a variety of third-party photo and scanning apps, allowing you to seamlessly integrate it into your workflow without any additional hassle.
#5 – Ultra Crisp ePaper Screen
We have enhanced the display module of the Tab Ultra to provide a clearer and more natural screen for all your tasks. This has been achieved by reducing the thickness of the touch layer by 50%, which brings the content closer to the front layer and to your eyes. When you view the Tab Ultra, you will experience a screen that feels like the text was printed on it, making it more comfortable to use.