Introducing Tab Ultra C: The 10.3" ePaper Tablet PC Endowed With Pastel Colors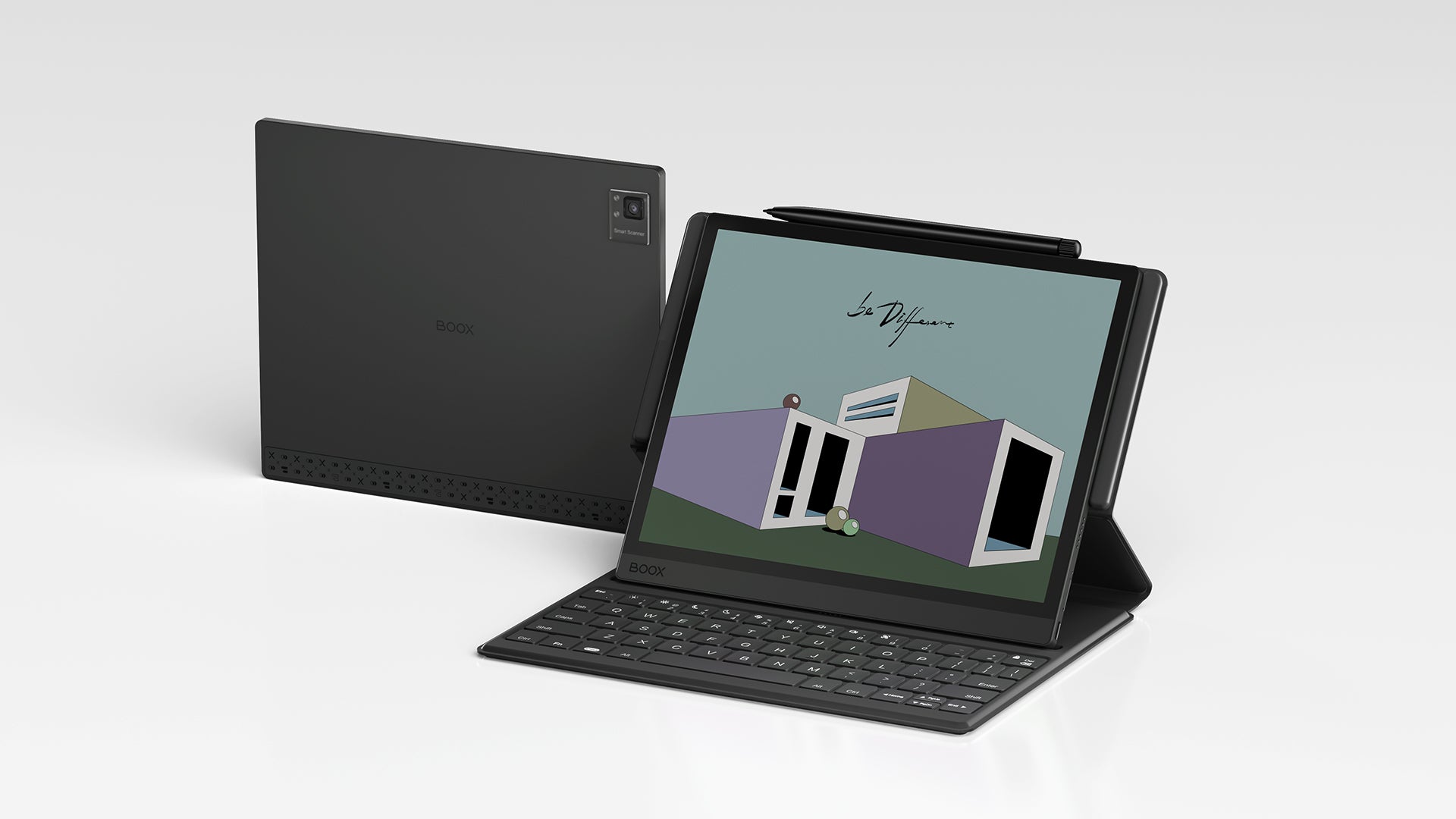 We are excited to announce the launch of Tab Ultra C, our latest color E Ink device in 2023, following the successful release of our iF Design Award winning Tab Ultra last year. In this article, you will discover the unique features that make Tab Ultra C a standout device for work and productivity.
State-of-the-art Color E Ink Screen
Tab Ultra C represents a significant milestone as our first device with the cutting-edge Kaleido 3 color E Ink screen technology, delivering a high resolution of 300 PPI for black and white, and 150 PPI for displaying an extensive palette of 4,096 colors. The screen also features the innovative E Ink ComfortGaze™ front light technology, designed to optimize viewing comfort during both daytime and nighttime use.
Reimagined Refresh Experience
We have incorporated the hallmark ultra-smooth performance of our Tab Series into the color E Ink screen of Tab Ultra C, utilizing the BOOX Super Refresh Technology powered by an advanced Octa-core CPU and an exclusive GPU. This enables four distinct refresh modes optimized for various tasks such as reading, note-taking, and using apps on the ePaper screen. Notably, scrolling through webpages and news feeds is now an exceptionally seamless and enjoyable experience.
Uncompromised System Performance
Featuring ample internal storage of 4GB RAM + 128GB ROM with an expandable microSD card slot, Tab Ultra C delivers an outstanding performance comparable to conventional tablets when using third-party apps. Similar to its monochrome counterpart, it is also equipped with a high-resolution 16MP rear camera that serves as a built-in document scanner with OCR functionality. Additionally, it is compatible with third-party photo and scan apps, providing versatile options for capturing and managing documents with ease.
All-round Productivity Features
Tab Ultra C's native support for 24 digital formats allows for direct and colorful note-taking on any supported document without the need for conversions, with seamless syncing across all your devices. The built-in Notes app also boasts plenty of handy tools designed to inspire creativity, foster deeper thinking, and enhance overall productivity.
It comes preloaded with our latest firmware, which includes new features such as integrated third-party cloud storage and text note capabilities, as well as additional link options. By binding third-party cloud storage, you can access your ebooks and files with more convenient reading data syncing, while minimizing power and CPU usage. In the handwritten notes, you can now insert links to related information and enable efficient management of your knowledge network with just a few taps.
Comprehensive Support of Accessories
The Pen2 Pro stylus is included in the standard package, featuring an eraser function on the back that enhances usability while taking handwritten notes. What's more, you will have the option to add the magnetic 2-in-1 Keyboard Cover as an accessory, which can provide added protection while also serving as an external keyboard when connected via pogo pins located on the side of the device.
Tab Ultra C is available for pre-order now in the official BOOX Shop at $599.99 / €649.99, with an early bird special to add $50 / €50 to include an additional keyboard cover.