BOOX Story: How Saxophonist Manu Brazo Uses BOOX for His Performance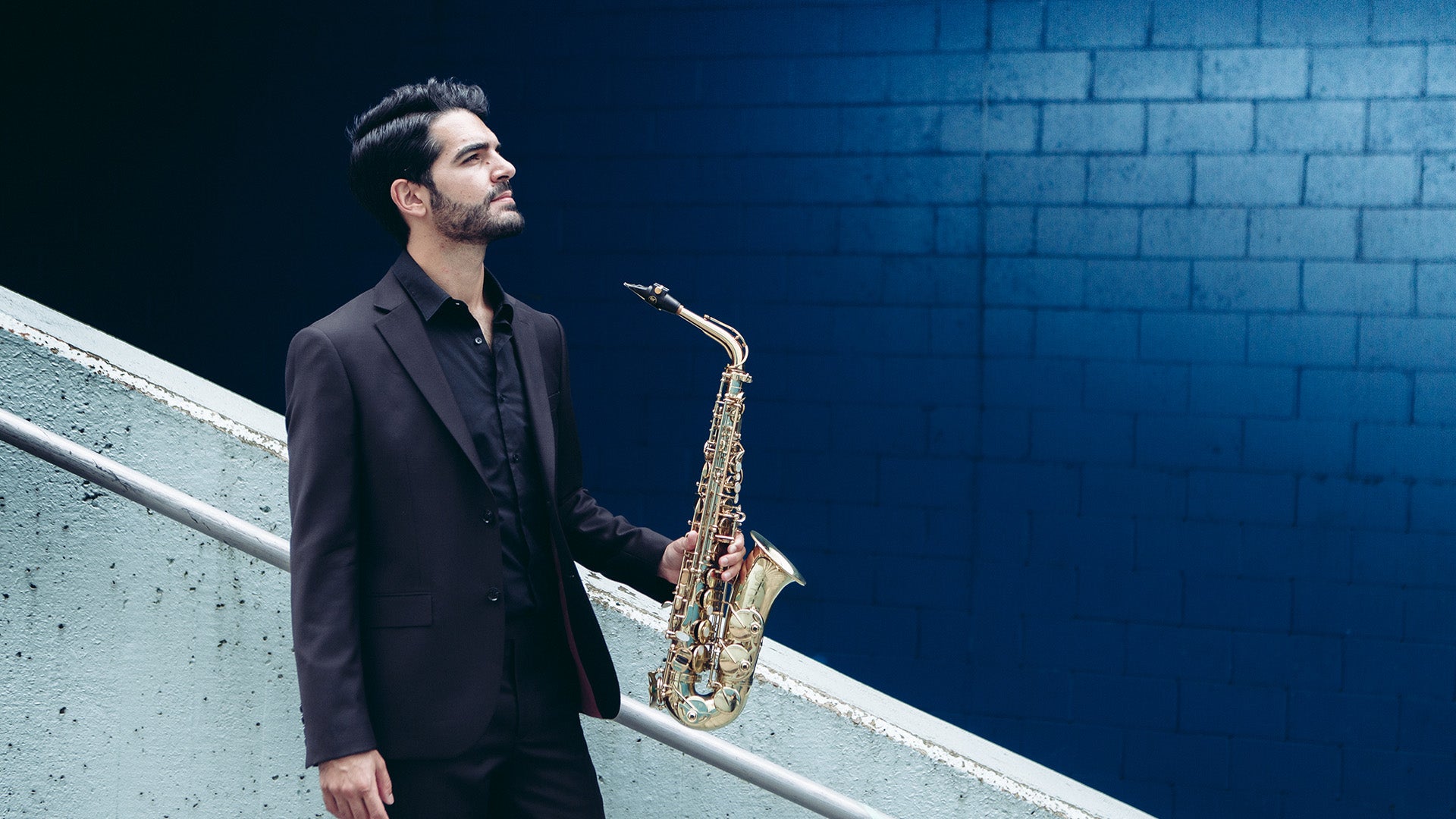 Credit: Manu Brazo
BOOX devices have inspired numerous users across the world to unleash their creativity. The eye-friendly E Ink screen is one of the most sought-after features to reduce their eyestrain and help them focus. That's what has attracted Manu Brazo, the Spanish saxophone virtuoso.
As an international award-winning concert saxophonist, Manu has showcased his talents in some of the most famous halls in the world: the Berliner Philharmonie, the Wigmore Hall, the Royal Albert Hall, the Royal Opera House, and many more, as well as appearances on BBC Radio 3 and Classic FM. Manu is also an influencer and online educator active on social media, where his videos have reached a million views.
Born in Seville, Manu started to play the saxophone at the age of 9. After finishing his study in Spain, he was accepted at the Royal College of Music where he graduated with a master's degree in Performance and Artist Diploma with distinction and won numerous awards. By now, he has released his first EP "Solo Dialogue" in June 2020 and his first album "Folk-Lore" in September 2021.
Credit: Manu Brazo
Manu tells us how he fell in love with BOOX. At first, he saw someone using it to read sheet music on Instagram. This immediately caught his attention and he thought it was a very interesting alternative to paper and other digital tablets. Coincidentally, one of his students also recommended BOOX to him as she was using a smaller model which he thought may be a 10.3-inch one.
"I teach and create online content in front of a screen. I couldn't afford to spend more hours looking at one, so BOOX was perfect for me."
After doing some research, Manu eventually chose the A4-sized Max Lumi as his go-to E Ink paper tablet combined with the BOOX page turning pedal, and started to use them for reading sheet music during his practices and rehearsals. "It is now part of my professional music set-up," he continues, "I always carry my saxophone with all these little things it needs... They turned completely essential for me in a matter of days!"
Credit: Manu Brazo
Manu mentions that one of his most used apps is MobileSheets, which has a special e-ink version to organize and read all his sheet music. The A4 screen has a perfect size as it shows the complete page of the sheets with the original magnification without being cropped or scaled down. With the wireless pedal, he can easily flip pages without hassle and hands-free. "It works great. After a few weeks, I started using it professionally in rehearsals and concerts and it has never glitched," he says.
Credit: Manu Brazo's Instagram (@manubrazo)
"Looking forward to debuting my new tablet and my new pedal tonight at the Royal Alcázars of Seville," Manu shared his excitement with a photo using his Max Lumi on his Instagram page, "I rarely play with sheet music, but now that I have this tool, I always feel much more confident, especially when it comes to playing outside. It makes a difference and looks like a piece of paper."
Another feature Manu finds useful is the built-in Notes app with the staff as one of the customizable templates, where he can jot down the inspirations of his works. Thanks to the intuitive and powerful note-taking functionalities with multilingual support, the Spanish musician also uses it to manage his daily routines as well as setting weekly and monthly goals.
Manu is currently preparing for his second album. "I did the recording with the help of my Max Lumi and it went very, very well," he replied when we asked him what he's been up to recently, "We are also planning to have a launching concert at the Chapel of St Peter and St Paul in Greenwich, London. I can't wait for more appearances of my Max Lumi there."